By Attorney Kristal Knox: In recent years, Florida law is becoming more favorable to members of our military, as it should. I always wonder at how an attorney can argue that a military member who has been deployed, serving our country, should receive less time with their children as a result. This is not equitable and is certainly not patriotic. It is unfathomable that a person who has been serving our country, possibly even in a combat zone, should not see their child upon their return, or that a military members family should not see a child when their mother or father is deployed.
F.S.A. 61.13002 offers military members protection and flexibility when it comes to spending time with their children. According to F.S.A. 61.13002(2), "if a parent is activated, deployed, or temporarily assigned to military service on orders in excess of 90 days and the parent's ability to comply with time-sharing is materially affected as a result, the parent may designate a person or persons to exercise time-sharing with the child on the parent's behalf." This applies to almost every deployment in the military. The positive thing about this statute, is that it codifies the family care plan that the military members provide to the military, designating family members to care for minor children, in a divorce situation. Now, any family designation is enforceable in Florida State Courts. There are two conditions. First, the designation must be a family member, a stepparent, or a relative of the child by marriage. Second, the designation must be made in writing and provided to the other parent at least 10 working days before the court-ordered period of time-sharing commences. The other parent can only object to the person designated if they believe timesharing with the designated family member is not in the best interest of the minor child. This cannot just be an innocuous belief. It has to be something that can be proven in Court. If the two parents are unable to reach an agreement as to the delegation, either parent may request an expedited court hearing for a determination on the designation. This is the time when the objecting parent must show that the family member designated by the military member is someone the minor child should not spend time with, because it is in not in the minor child's best interest.
This is a great benefit for military members who are being deployed. It ensures that a divorced military member's family will have access to their child while they are serving our country and otherwise unable to exercise their timesharing. This is huge as I have found that, to my disappointment, there are many divorced parents out there who will do whatever is possible to keep children from their ex-spouse's family members or to have the minor child for more time than their ex-spouse. There are some parents out there who will go to great lengths to make this happen. I recently had a case where the designation of a family member for holiday timesharing was at issue. It is unfortunate that the Former Wife looks at timesharing through the lens of what she is losing instead of what her child is gaining due to this statute. Her child is gaining valuable, irreplaceable time with his Father's family.
I have recently used F.S.A. 61.13002 to gain timesharing for a Father who was coming back from Afghanistan. This was a very rewarding experience. Here are the basic facts: Dad was in Afghanistan for approximately nine months. He saw his child during mid-tour but had not seen him in over five months by the time he was to return home. Dad wanted his son to be present at his redeployment ceremony. Mom would not allow the child to go to the out of state ceremony. Pursuant to F.S.A. 613.002(1), "If a supplemental petition or a motion for modification of time-sharing and parental responsibility is filed because a parent is activated, deployed, or temporarily assigned to military service and the parent's ability to comply with time-sharing is materially affected as a result, the court may not issue an order or modify or amend a previous judgment or order that changes time-sharing as it existed on the date the parent was activated, deployed, or temporarily assigned to military service, except that a court may enter a temporary order to modify or amend time-sharing if there is clear and convincing evidence that the temporary modification or amendment is in the best interests of the child." In other words, you cannot ask for a permanent change just because you are deployed, but you can ask for a temporary change. "The court shall also permit liberal time-sharing during periods of leave from military service, as it is in the child's best interests to maintain the parent-child bond during the parent's military service." The Court favors contact during times of leave to maintain the bond between military members and their children.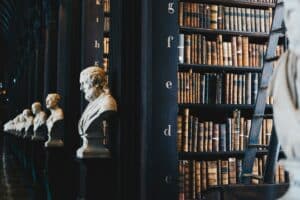 Request a Free Consultation
In this case, dad wanted four days with his son so his son could attend the ceremony and a family party. The four days were not listed in the parenting plan and were not agreed to by mom. Using this statute, dad was able to file a motion requesting an expedited hearing regarding the four day visit. The Judge granted an expedited hearing. After extensive arguments by myself and opposing counsel, the Judge granted the motion. The best part of all of this was that I was not able to get in touch with my client to let him know the hearing had taken place or that it was even scheduled. He was on his way back from Afghanistan. The minor child left the next morning with dad's family to fly to dad's house. Dad was greeted at the door by his family and his son, who he thought would not be able to come to the redeployment ceremony. The email of thanks I received after this soldier returned home made my day.
Schedule a consultation today to discuss your options if you are active military and want to discuss your rights as a parent, and general protections in military divorce.