The Kissimmee divorce court is located at:
2 Courthouse Square
Kissimmee, Fl 34741
The Osceola County Courthouse is located in downtown Kissimmee and has 6 main floors with twelve courtrooms and eleven judicial chambers. This new building includes the Clerk of the Court, Court Administration, the State Attorney, The Public Defender, and additional services of the Sheriff.
Going to the Kissimmee Courthouse: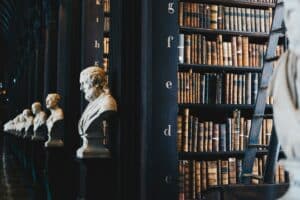 Request a Free Consultation
When you travel to the downtown Kissimmee courthouse, it is located in the heart of downtown. You will not need to bring parking money but keep in mind that there is limited parking so make sure to arrive early. There is short term parking if you will only be about a half hour or less inside the courthouse but this is strictly monitored by law enforcement so do not try to abuse the system.
There will be a short security line when you enter the courthouse. Make sure to remove your cell phone(s), keys and any electronic items you may have brought with you and place them in the provided bins. The following items are prohibited:
Firearms, Aerosol cans , Knives of any type, Tools, Handcuffs/handcuff keys, Tape measures, Scissors Clay and/or putty material, Razors, Glass perfume bottles over 4 oz, Box cutters, Chains, Pepper spray, and Oversized belt buckles.
There will be four elevators directly in front of you which will take you to the various courtrooms.
The family law courtrooms will be on the second floor to your right. There will be the Clerk of Court and Information to your right on the first floor. Remember to silence your phones when you enter the courthouse.
Historic Osceola County Courthouse
This historic courthouse was built in 1890 and has the honor of being the oldest courthouse in Florida still in use.
Unified Family Court
This unique program was designed to integrate all cases involving families, children and victims of domestic violence while at the same time handling family disputes. The approach is to have all companion cases placed together in front of one judge so that the presiding judge will have a comprehensive view of the totality of the circumstances which brought the family to court.
For more information, call 407-742-2531.
Divorce can be the single most important event in your life. Make sure you gather lots of information so you can make informed decisions. Many people can benefit from the advice of a good, honest, loyal divorce attorney. The Law Firm of Ayo and Iken can provide a divorce attorney that can help you protect yourself. A lawyer is not an expense in a divorce case – they are an investment.
.