Legal trouble can arise when you least expect it. In the Orlando area, consumers in need of legal services can find many qualified resources for courtroom self-help, pro bono legal aid, domestic violence resources, and general court information. The links below introduce some of the top-quality resources for legal issues in the greater Orlando area, including many free community workshops and providers.
Divorce attorneys and divorce lawyers in Orlando are prepared to help you through any legal proceedings and may be able to provide information about divorce support in Orlando.
Self-Help Court & Legal Resources
Many basic legal procedures can be safely undertaken on your own, assuming your decisions are backed by quality legal advice. With extensive self-help resources, you can find the forms and background information you need to execute basic tasks, such as name changes or even prepare to represent yourself in a divorce court in Orlando Florida. Circuit and district courts offer detailed, free information, and there are many options from nonprofit groups, including Orlando divorce support groups.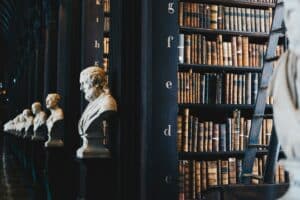 Request a Free Consultation
Legal Aid Resources
Numerous nonprofits, legal associations, and even full-service private law firms offer free legal aid resources and consultations; particularly to those who cannot afford legal services at the usual rates. Local and state bar associations are particularly effective at providing low-cost legal referrals to qualified professional attorneys, but there are also several other options in Orlando depending on your specific needs.
Domestic Violence Shelters/Resources
Domestic violence is a serious problem that affects women and children in Florida and throughout the United States. There are many dedicated women's shelters offering safety, support, and empowerment to those who lose their homes and have nowhere else to turn due to a violent and abusive spouse. Likewise, national resources provide the legal and social support to heal. Resources for those interested in a legal separation or divorce support in Orlando are also available. As the rate of domestic violence and divorce in Orlando, and throughout the country, raises at an alarming pace, divorce lawyers in Orlando are on hand to help you through this difficult process.
For the health and safety of your family and yourself, it is important to remove yourself from violent or harmful situations. Seek out the assistance of experienced divorce attorneys in Orlando and divorce support in Orlando to help you through divorce court in Orlando Florida.
Divorce Court Resources
Divorce is a challenging and difficult time for anyone, regardless of the shortcomings of the marriage being dissolved. There are often many factors to consider, including finances, custody issues, and the splitting of any property. Many divorce attorneys in Orlando specialize in family law cases and are glad to help. Divorce lawyers in Orlando can help you resolve any pending issues in a divorce court in Orlando Florida, such as child support, custody arrangements, and alimony. There are also a variety of nonprofits seeking to protect the rights of women and men undergoing divorce.
General/Misc. Legal & Court Resources
Law is a deep and complex field, and there is always more to learn, whether you are a legal professional or interested in securing and protecting your rights, information is always changing and expanding. Even with all the valuable websites included, still other state, national, and global sites can help you with your legal battles. Here are just a few more trusted names in legal advocacy and research.