Untangling a marriage is never a real good time. No matter how irretrievably broken they are, and no matter which spouse asked for it first, the undoing of a couple hurts. Wounded feelings and shredded promises cause depression, anxiety and uncountable tears. There will be sleepless nights and gloomy days. But this is not to say that it can't be fun.
Once you've determined to obtain a divorce, get to it. If you're certain that you tried everything you could to save your marriage, get it over with already. Visit your local attorney, whether in person or online and get your divorce. If there are no children of the marriage and no enormous assets to divvy up, getting a divorce can be a relatively simple project. It can even be fun! By all means, do endeavor to have yourself a few laughs along the way.
It's a shame that there isn't a tradition of the Divorce Shower. Babies that aren't even here yet get parties, while a woman on the brink of reborn singlehood –those who could really use a good party – are fairly ignored, socially. To which this writer says 'Enough, already!' Say you have a friend feeling frightened and alone because her husband has filed to divorce her. Sure, you could be a pal and brew her a lovely pot of chamomile tea (or better yet, a pitcher of frozen margaritas). Your by-now well-worn shoulder would be a welcome, soothing place for her tears. Which, in the long run, isn't the best thing you could do for her. Once divorce is inevitable the best your girlfriend could possibly do is get back into Life again. And not simply as a breathing being; that girl needs to laugh again!
This is where a Divorce Shower comes in handy. Rather than dwelling on the inherent sadness that rides along with divorce, make an event of focusing on the positive aspects of a woman retaking her self-solidarity.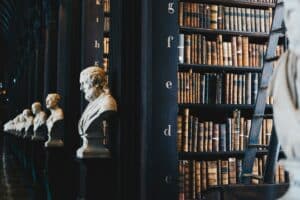 Request a Free Consultation
Plan a guest list of divorced –or at least happily separated– women friends of the honoree. A Divorce Shower is no place for fawning, starry-eyed newlywed brides. They would only serve to remind the guest of honor of what she once had and besides, their abject naivet?? can be quite nauseating, especially to a freshly-exed wife. If you and the party girl have some wittily sarcastic Ex Wives in your group, by all means place them at the very top of the guest list. There is simply nothing to compare with laughing one's brains out at the unthinkably tragic to help one get one's grip, so to speak. Once you have your guest list penciled, it's time to think about things like party venue, decorations, refreshments and the like:
*Party Venue: Rea ltors have it right. Location, location, location. Where to hold a Divorce Shower is almost as important as who you invite. Ideally, the party site will be somewhere that holds absolutely no romantic significance for the guest of honor. Cozy French restaurants are therefore out of the question. You just never know if the Ex courted her there or not. Wildly crowded places are probably not a good idea, either. This rules out amusement parks, comedy clubs and karaoke bars. Actually, the perfect party place will likely be your own home. This way you can take your time with decorating and have your own kitchen handy, whether you cook yourself or have treats catered in.
*Decor: While considering your party girl's sense of humor, you really do have free rein here. When this writer had her Divorce Shower, the decor was all-black — friends understood how hilariously apropos this was! Find pre-fab decorations from party-store themes that your friend the Ex Wife would find comical. Corpse Bride_ is a perfect choice. A screaming Bride-of-Frankenstein poster would be perfect, if you can find one. Hang some black and purple streamers from the ceiling, and hire a neighbor's kid to inflate several dozen black balloons. Don't bother with helium– let them lay on the floor where guests can stomp on them. Black and grey candles set here and there around the room add that certain something, as well. Bouquets of dead flowers might be taking it too far, but you know your friend –if she'd find it funny, by all means obtain some! You might even be able to get a great deal of fading blooms from your local florist.
*Refreshments: There's no reason to skimp here. At a Divorce Shower, all diets are thrown out the window. Post small signs around the snack table to indicate this. Seeing as the purpose of the party is to get your friend laughing again, don't make a heavy meal. If your wallet says 'okay', by all means splurge on the fanciest hors d'oeuvres you can find. A tin or two of caviar on ice, served beside an assortment of gourmet crackers is always inviting and indulgent. Right now, your guest of honor needs a bit of indulgence! And who wouldn't feel at least a little bit better with a grin full of caviar? If dollars are tight, bake some tiny, tasty quiches yourself. No matter what you serve, one of the most important refreshments is, of course.
*Beverages: If you know your honoree's favorite cocktail, obtain the ingredients for it. A choice of two punches, one spiked and the other not is always good to keep your shower-goers hydrated. Bottles of delicious waters on ice are good to have on hand, too. Buy enough or have your guests byob –or both– to ensure that nobody has to make a store-run during the festivities. Be sure you have a guest bed made up for the guest of honor. In fact, it could be the best Divorce Shower ever if you planned on holding it slumber-party-style!
Whether you play games or not is up to the temperament of your party girl and the guests. If you do decide to plan a few party games, be creative while keeping with the theme. Pin-the-Tail-on-the-Ex can be hilarious! Telling horror-stories based on True Love can be most therapeutic fun of all. The point of the Divorce Shower is to encourage your bummed-out buddy to laugh. Getting together with girlfriends who have survived their own breakups can be entirely sanity-saving. Whoever said it first got it right: Laughter truly is the Best Medicine!