Step 1
Become educated on Divorce, Custody, and Florida Law. Read every document available. Complicated subjects always deserve a second reading. Then, read the Florida Statutes on divorce. You will find they are written in almost-plain English and are understandable to the average person. The one thing you never want to depend on the the legion of people that want to give advice. Stick with authoritative sources and Florida family law attorneys.
Step 2
Buy books on Florida Divorce. Generic divorce books will not do the job. Every state has different laws and requirements for divorce. A good source of self-help books is www.nolo.com. You can also search on www.amazon.com. Just be sure it is Florida specific because every single state has a different set of laws on divorce and custody.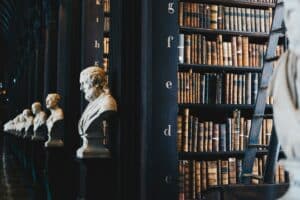 Request a Free Consultation
Step 3
Take the "high road." Behave perfectly, beginning now. Cooperate with your spouse on arrangements for children. Do not waste, destroy, or hide assets. Take on the appearance of a "saint." You will be happier, more relaxed, and less destructive to your family and assets. Most important of all, the spouse that takes the "high road" always does better in a divorce trial. Judges like to see you take the "high road." Judges absolutely hate to see a case that mainly consists of slinging mud.
Step 4
Use your newly gained knowledge and plan two possible outcomes: your best possible outcome and your worst possible outcome. Be realistic and put it in writing. This simple exercise will also provide you with a valuable "settlement scenario" for mediation. Every case requires mediation and now you will have a valuable blueprint walking in.
Step 5
Use your knowledge of your spouse. Try to imagine what is going through your spouses mind. Make an educated guess and write down what your spouse would pick, best and worst outcomes. The best outcome for a case involves giving everyone a little bit of what they want. You have a lot of knowledge – now use it for your advantage.
Step 6
With four possible outcomes on paper, you now have an overview of the battlefield. Using that information, see if you can work out a combination of give and take that approximates "best" outcomes for both spouses. It doesn't need to be perfect but you should try your best. When done, you have a powerful plan that will help you in negotiations.
Step 7
Be involved in your divorce. That is the ultimate way to make your Florida divorce smoother. Actively negotiate with a goal of peaceful settlement. Don't use destructive techniques. They only look bad for you at trial time. And never be afraid to ask your attorney questions. This is your divorce and you have to live with the result. The well-informed person will always come out ahead. And always try to be the best assistant your attorney can possibly have. Not only will this help your attorney, but it will help your case.
Divorce can be the single most important event in your life. Make sure you gather lots of information so you can make informed decisions. Many people can benefit from the advice of a good, honest, loyal divorce attorney. Ayo and Iken PLC can provide a divorce attorney that can help you protect yourself. A lawyer is not an expense in a divorce case – they are an investment.