Divorce in Ft. Lauderdale is common; and while individuals file for divorce daily, every Broward County divorce is different and creates different challenges for the people involved. Going through a divorce can be very difficult and at times, it may seem like you are going through it alone. During this stressful time, many people choose to seek counseling to help them cope with their divorce. It's important to seek counseling early on, because you may find yourself making complex legal, financial and personal decisions throughout your divorce in Ft. Lauderdale and it is important to make these major decisions with a clear head and conscience. The following information and resources below will help Broward County residents find counseling services and divorce advice in Ft. Lauderdale.
Relationship Counseling
Relationship counseling can be an important tool for putting your life together after a Broward County divorce, or even help to ensure your divorce in Ft. Lauderdale does not go forward. Committing to couples counseling in the early stages of a Broward County divorce demonstrates a real commitment to change and may help the relationship grow and address any issues. If you and your ex-partner genuinely feel that the relationship is over, then counseling may still have a role to play. Solo relationship counseling can help you address anything that might be keeping you from building the relationships you want.
Couples counseling can also be used throughout the Broward County divorce process as a part of mediation. Likewise, family counseling can help keep the family unit together when dual custody situations call on ex-spouses to work together. The stigma once attached to relationship counseling is fading as more people realize its value in making positive changes in many aspects of life.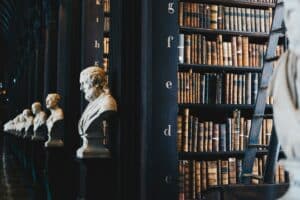 Request a Free Consultation
Grief Counseling
One of the most common reactions to divorce in Ft. Lauderdale is grief. Suddenly, you're faced with the situation of saying goodbye to the life you had planned for yourself and dealing with a huge set of unknowns. Grief may take a long time to work through; a grief counselor can help you put this challenge into perspective in a healthy manner and help you to develop important life skills. While grief counselors should not be expected to provide divorce advice in Ft. Lauderdale, many grief counselors work very frequently with people going through divorce and understand the anger and sadness you may be feeling right now. Likewise, there are plenty of options in grief counseling, so you can find someone with the right credentials and style for you. Even though all forms of counseling involve forging a personal connection with a therapist, grief counseling is one of the more intensely personal forms. Your level of trust with your grief counselor will make a major difference in whether you get the outcome you want.
Religious Counseling/support
Religious counseling also is available for people working through a divorce in Ft. Lauderdale. The Ft. Lauderdale area includes several Christian and Jewish centers that provide counseling services. Likewise, there are some counseling options from professional counselors who take a religious perspective in their work. Even though there are many resources available, people facing a Ft. Lauderdale divorce might also suffer a crisis of faith. It's normal to feel uncertain of your place in the world during a Ft. Lauderdale divorce, but don't pull away from the help that's available. Consult your pastor, priest, rabbi, or other spiritual leader to help you find support. Many church groups deal with bereavement, grief, and aspects of building positive relationships based on the tenets of your faith. Ask around; what you find might surprise you.
General/Misc. Counseling
There are countless modalities of therapy for people facing Ft. Lauderdale divorce. In fact, Ft. Lauderdale has one of the highest concentrations of professional counselors of any major city in Florida. For this reason, there are many counseling centers that deal with other issues you might face during your Ft. Lauderdale divorce. Long-term care is available for issues that persist or that began before the divorce proceedings. Depression, anxiety, thoughts of self-harm and large-scale life changes that might seem sudden or frightening are common in Broward County divorce – and you can get help if you find yourself experiencing any of these. There are also counseling resources available that can help children of divorced parents come to terms with their life changes. Many children will feel as if a divorce is their fault and may act out or behave unusually during the process. Therapy can help them understand that nothing they did or didn't do is to blame.