You may think this is an unusual article for a Florida divorce attorney to post on a website. But at Ayo and Iken, we believe saving your marriage is always an essential first step. Marriage counseling is a great way to make certain you are ready to take the huge step of ending your marriage. Our advice, if you can save your marriage – do it. If you cannot save the marriage please come in and see us immediately to discuss your options.
Even the best marriage needs some help from time to time, and there are many times when marriage counseling can provide a real benefit. Significant challenges to the marriage, including a pattern of lying and infidelity, may require the help of a professional. A qualified marriage counselor can work with the couple, either individually or together, to provide independent and impartial advice.
The professional opinion of a third party can be a big help to both partners – helping both husband and wife see things through their partner's eyes. Of course not all marriage counselors are qualified to do the job, and it is important for couples to choose their counselor with care. It is critical, for instance, to look for a marriage counselor who is licensed or certified by the relevant agency. It is also important to ensure that the marriage counselor you choose possesses the specialized training needed to help couples work through their most intimate marital issues.
One good place to start is with licensing. It is important to look for a marriage counselor who is licensed as a marriage and family therapist. These licensed professionals possess the training and skills necessary to work through the complicated problems of married couples and families. . Choosing a marriage counselor who is a certified mental health professional is one of the best ways to ensure you will get the help you need. The licensing requirements for marriage counselors vary from state to state, so it is a good idea to become familiar with the requirements of your state before you start looking for a counselor. Knowing the licensing requirements ahead of time will help you determine which counselors are truly qualified to help your marriage survive and thrive.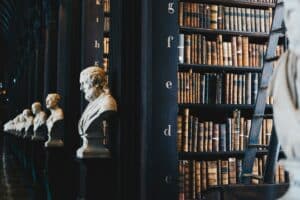 Request a Free Consultation
You can lookup the status of licensed counseling professionals on the following site for Florida counselors: Florida Healthcare License Lookup
In addition to the basic licensing requirements, many marriage counselors choose to enroll as members of the American Association for Marriage and Family Therapy, also known as AAMFT. This professional organization has its own membership criteria, over and above any state mandated licensing requirements. You will probably run across the AAMFT acronym a great deal as you peruse advertisements for marriage and family counseling services.
You will probably find that most marriage counselors in your area work in private practice, with the rest working in mental health clinics and other office settings. Many couples are more comfortable working with a marriage counselor in the private office setting, but each couple will need to decide which approach works best.
No matter what kind of licenses and credentials the marriage counselor may possess, it is important for the both the husband and the wife to be comfortable talking to that person. After all, the couple will be discussing the most intimate aspects of their lives, and it is vital that there be a strong trust relationship.
Choosing a marriage counselor is not an easy process – and it should not be a quick decision. Each couple will need to decide for themselves what type of marriage counseling is the best, and it is vital for all involved to be comfortable with this important decision.