People you may come in contact with during your Orlando family law case:
Orange County Circuit Judge: this is the person in the Orlando area who will make the final decision in your case; he/she will provide a Final Judgment at the conclusion of your case and sometimes rule on temporary matters prior to the Final Hearing. This person exclusively works in the Orlando divorce court.
Always, always, always be respectful to this person (whether you agree with their opinion or not). You never want to be rude or disrespectful to this person. If you do not agree with the decision/order/ruling on a particular matter, consult an Orlando attorney ASAP to see if it is a situation in which you can Motion for a Rehearing or Appeal. There are statute of limitations for each proceeding in these cases so the sooner you consult an attorney the better. You will find that all divorce attorneys show the utmost respect and courtesy for divorce court judges. Remember: you can catch more flies with honey than with vinegar – a good old saying.
Magistrate: this is a person that may hear your case or a portion of your case on a specific issue(s) IF both parties agree (no one timely objects). Orlando Magistrates are appointed by the chief judge in the Orlando courthouse.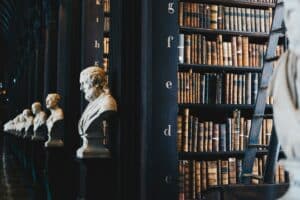 Request a Free Consultation
It is generally a faster way to get in front of the court. Treat this person with the same deference you would a Judge. Once the hearing is concluded, typically the Magistrate will send a Report and Recommendation to the parties. The parties will have a specific period of time in which to object. If no objection is made then the Report and Recommendation is sent to the Judge for their signature. At that point this ruling becomes an Order just like one decided directly by the Judge.
Judicial Assistant: this is another person you should show much respect to. They are the assistant to the Judge or Magistrate. Each judicial assistant in the Orlando courthouse works for a specific circuit judge.
Do NOT call this person "the Judge's secretary or receptionist." They have a specific name – Judicial Assistant or JA – and should be referred to as such. When you want to schedule a hearing or have a question this is the person you should contact and NOT the Judge or Magistrate (as that could be considered an ex parte communication – which is NOT allowed).
Orange County Clerk of Court (Orlando Clerk): these are the people in the courthouse that you need to contact in order to file a document, obtain copies of documents, ask questions regarding the status of the case, etc.
They are a wealth of information but do not take their word as LAW. If you believe there is a discrepancy or are unsure about a particular piece of information then feel free to consult with our Orlando divorce lawyer or the JA (if applicable).
Divorce Attorney: this is someone who should be knowledgeable about your particular case and also concentrates in the area of divorce and custody law. It is especially helpful to hire a divorce attorney in Orlando for your local case. That person will be the most familiar with the local family law judges and procedures.
It is a great idea to have a consultation(s) with an Orlando attorney prior to beginning any type of legal proceeding. Attorneys are a resource and have spent numerous years obtaining their law degree as well as time in actual court cases. Check out the attorney's website or other biographical information. Ask the attorney what type of law they specialize in and for how many years. Attorneys should never make a client a guarantee but can give them prudent legal advice.
Paralegal: this is NOT an attorney and should NEVER give you legal advice.
This is a person who has the background/education to provide legal documents based on what an attorney or client tells them to draft. They are not authorized to make suggestions/provide legal advice to a client.
Financial Planner/Advisor: someone that a party can approach in order to get a better understanding of how they might divide their personal assets and liabilities.
It is a wonderful idea for either both or one of the parties to approach a financial consultant in order to address the financial situation of the parties prior to a Temporary Hearing on Support or the Final Hearing. It would be wise to have all relevant mandatory disclosure (see what is required in a contested divorce case) in order to effectively evaluate the financial situation of the parties.
Family Counselor: this is a person that can assist two parents in family issues throughout and after a family law case involving minor children. Again, as previously mentioned, look for a local Orange County – Orlando counselor that is familiar with divorce and custody cases.
This is a person that specializes in family disputes and is trained/educated to assist parents throughout a family law proceeding and beyond. This is a great resource when two parents are simply not able to communicate effectively with one another. This will reduce the amount of attorney's fees associated with clients contacting their counsel to address each parenting issue. This will also ensure that the children are being protected as much as possible from their parent's inability to communicate/implement parenting skills.
Therapist/Psychiatrist: a person who can address more in-depth issues/concerns with the minor children or the parties.
This might be necessary when/if a minor child is having difficulty adjusting to the new family law orders/ruling/situation. If a child is acting up at home or in school then they might need counseling. This is also a method that a party may use in order to establish that one parent is more secure or in a better emotional/mental state than the other parent.
Guardian ad Litem: is a person who represents the "best interest of the child(ren)."
This is a person that can either be agreed to by the parties or ordered as the court deems appropriate. If a petition or motion alleges that there is abuse by one parent to the child(ren) then the court may/should order a GAL to represent the child(ren). In a family law case with an allegation of abuse, the GAL will usually be an attorney. This person will investigate the allegations and speak to all relevant parties (school, daycare, parents, siblings, family, etc.) as well as research education and medical documents prior to making a Report to the court. Because GALs are in short supply, it would be best to consult with your divorce attorney whether the Orlando divorce courts are currently providing the service of a GAL