The courthouse in Clearwater, Florida is a historic structure that was renovated to its original appearance and function. To complement the new building, a new section was added to the rear. This new building serves several divisions, including family law judges located in Clearwater, Florida, part of the sixth judicial circuit. These judges handle divorce, child custody, alimony, child support, and paternity cases for the Clearwater, Florida – Pinellas County area.
There are metered spaced across the street. You can normally find one in the morning, between 8 and 9, or during the lunch hour. Bring lots of quarters. There is also a metered garage between the courthouse and the water.
The Clearwater Florida divorce court is part of the Sixth Judicial Circuit of Florida, which includes the Pasco County courts. The family law judges are chosen in local elections and must be re-elected at six year intervals. Some family law and divorce cases are also heard at the Clearwater Criminal Justice Complex on 49th Street.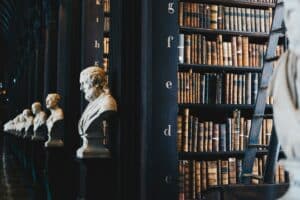 Request a Free Consultation
The Clearwater courthouse also is where domestic violence injunctions are heard.
Single Life: What You Can Look Forward to After Getting a Divorce
While we do everything we can to make the process of getting a divorce easier for you, it can be a trying experience. It's important to keep in mind the end result, though! Here are some things that you've been missing, whether you realize it or not, which you can look forward to after the 'Big D':
The Bed is Yours!
Anyone that has been married knows good and well that their significant other seemingly grows at night, managing to take over most of the huge bed that you share, not to mention suddenly needing all the covers! Being single means those bed use problems are in the past. Flop onto that mattress of yours, wrap yourself up in those covers, and live without the fear of waking up to being pushed to one corner without covers!
Decorate How You like!
That ugly sofa your honey picked up is gone, to be replaced by that one you really wanted. Colors are your own choice, theme is your choice, and no one is going to come-up and veto your decision. You've got control back, and all that stuff you hate is gone.
The Remote Is Yours: Bring on the Guilty Pleasures
Maybe you harbor a secret love for the latest reality T.V., or you need to see every movie that one special actor makes, or maybe you just want to watch sports or cooking all day. One of the great joys of being single is that you can do that without fear of ridicule. You are the master of the television, and choose exactly what to watch – or not watch – every single day.
Flirting
Let's be honest, at a certain point in a marriage the flirting just stops. Your lines are used-up, you're finding yourself repeating yourself, and frankly the catch is already made. And as a married person, it's not exactly kosher to flirt with others, so once you hit that stopping point in a marriage, it's over.
That wouldn't be a problem if it weren't for the fact that flirting is just plain fun! Being single means that you are free to flirt with whoever you like, whenever you like. Though, of course, you may have forgotten that it's not always appreciated… but that is all part of the experience.
Peace
Obviously, the marriage ended for a reason, and statistically it likely involved some kind of fighting. It's an amazing feeling not constantly fighting with someone, and is pure joy to experience. No, this one isn't funny, but it's certainly an important one, and perhaps one you'll most appreciate in the weeks and months following the 'Big D'.
If it's that time and the marriage is coming to a close, let us help you through it. It's not easy to go through, but there are things to look forward to because of it. Feel free to contact us with any questions you have