Challenging situations can occur at any point in life, and counseling can be a valuable option to maximize your health and well-being. In Orlando, and throughout the Florida area, there are many counseling options provided by licensed professionals, nonprofit organizations, churches, and Orlando divorce support groups. No matter what difficulties you are facing, there is help available for all Orlando Florida residents.
Grief Counseling
Grief counseling helps people of all ages deal with loss, including the loss of a parent, other family member, close friend, or anyone else who has been important to you. There is no "wrong" way to grieve, and grief counseling can help people understand and accept their grief, so that they can live a full and productive life. Grief counseling is available for adults and children. There are many different types of grief counseling, including counseling or support when going through an illness or tragedy, or looking for divorce support in Orlando.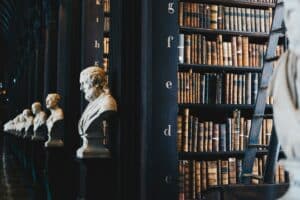 Request a Free Consultation
Relationship Counseling
Relationship counseling runs the gamut from couples therapy to pre-marriage counseling, marriage counseling, and sex therapy. Counseling can help couples at any stage of their relationship reconnect with one another and understand how to take real steps toward an even more fulfilling emotional partnership. Many relationship counseling experts use traditional "talk therapy" as well as other exercises and tasks that can improve intimacy and empathy between partners.
Religious Counseling and Support
Counselors and their patients come from all walks of life, and there are many different forms of counseling. Some people of strong religious faith feel they react better to counseling centered around their own spiritual perspectives. There are many options available in Orlando. In addition to religious counseling, one may seek out counseling resources from their preferred place of worship and faith community. No matter your beliefs or affiliation, there are many different resources available to those in crisis.
General & Miscellaneous Counseling Resources
There are many other forms of counseling available in Orlando that do not fall neatly into the categories described above. Dedicated counseling is available for virtually any life problem that has a negative impact on the human psyche. To name just a small selection, support and guidance are available for those dealing with eating disorders, sexual identity, social anxiety, thoughts of suicide, and many other serious problems. Professional counselors with specialized training in their area can provide the best advice and referrals to help you recover from your troubling situation.