La violencia domestica es una triste y lamentable realidad que existe en muchos hogares. Muchas veces la victima de violencia domestica sufre en silencio y aguanta abuso terible y danino. El abuso se manifiesta en modo fisico y psycologico. Esta combinacion the lo fisico y psycologico puede reducir la victim a una sombra de lo que era antes del abuso. Muchas veces el dano sycologico es el que duele mas y el que existe en la mente y en el carazon de la victima por anos. Estos danos sycologico suele dejar a la victima insegura e con la autoestima destrozada. La violencia domestica es un problema muy grande en todas las comunidades del mundo.
En la communidad hispana la violencia domestica exite y es una realidad muy fea. Muchas veces la mujer soporta y aguanta en silencio el abuso por el bien de el hogar, por amor a los hijos o por la conneccion emocional que tiene con la pareja. La decision de soportar y aguantar el abuso es la decision de la la mujer , es una decision dura y complicada. Hay veces que la victima de violencia domestica sienta que no hay salida que no hay solucion aparte the aguantar el abuso. En Ayo & Iken vemos muchos casos de violencia domestica y sabemos que la decision de pedir ayuda es a veces muy dificil y respetamos qualquier decision que usted tome. Nuestra intencion es dar una mano, una ayuda con informacion o con la ayuda de uno de nuestros abogados de violencia domestica en Tampa o en Orlando. Nuestra intencion es avisarle que hay ayuda y aunque las soluciones no son perfectas es posible parar el abuso y el dano.
En Florida existe lo que se llama una "Dometic Violence Injunction" . Una "Domestic Violence Injunction" es una Orden Judicial De Proteccion Contra La Violencia Domestica. Esta orden es un tipo de orden de restriccion. Es una orden que fuerza que la pareja se mantenga lejos de la victima y que no se acerque. La orden tambien hecha de la casa al agresor. Esta orden se pide al tribunal de Tampa o de Orlando en una peticion de proteccion contra la violencia domestica. Una vez que el tribunal concede dar una orden de restriccion de este tipo la restriccion esta enforzada por el tribunal y por la policia si la pareja viola la orden puede ser arestado. Pero esta orden inicial suele ser solo temporania. Una orden permanente de restriccion suele necesitar una audiencia. Esta audiencia se ficha aproximadamente dos semanas despues de que la victima somete la peticion para la orden de proteccion. La audiencia es como un juicio pequeno. Genarlmente hay abogados y un juez.
El jucio es como se ve en las peliculas, los abogados hacen preguntas a la victima y al agresor y el juez hace preguntas a la victma o de el agresor. Si el tribunal decide que a habido violencia domestica puede ordenar que la orden sea permanente. Si el tribunal encuentra que no ha habido violencia domestica entonces la orden de proteccion deja de existir. Es un processo complicado un buen abogado le puede ayudar mucho en este processo.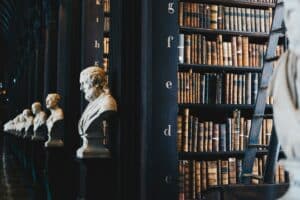 Request a Free Consultation
En Ayo & Iken tenemos abogados de violencia domestica para ayudarle. Nuestros abogados le puden ayudar con sus problemas de violencia domestica en Tampa, Orlando o por todo Florida. Todos nuestros abogados estan aqui para ayudarle en este momento dificil de su vida .
Si nececita ayuda con Violencia Domestica llamenos al 1-800-469-3486 en Orlando llamenos al 1-407-259-1916 Para hablar con un abogado llame a qualquier hora, las 24 horas del dia 7 dias de la semana.
Llámenos al 1-800-469-3486
Para Ayuda legal en Orlando o Kissimmee llame al 1-407-901-4507
Las 24 horas, los 7 días de la semana
Attorney Alberto Ayo