Looking for Tampa, Florida free legal advice? Tampa free legal advice is easier to find than you might think. The Tampa Bay Area is home to a huge number of highly experienced and highly competitive lawyers, many of whom make resources like free consultation and legal aid available to clients on request. Even divorce attorneys in Tampa, Florida are widely available for a meeting in their offices. No matter what form your legal woes take, you can rest assured that you can find the help you need in Tampa and throughout Hillsborough County.
Self-Help Court & Legal Resources
"Pro se" is the term for legal self-help, that is, self-representation in court. If you're involved in a simple dispute, this can be a realistic way to avoid high attorney fees. The key to any legal self-help situation is to become as prepared as you can be. It's becoming more and more common for people to represent themselves in Hillsborough County and elsewhere in the U.S., so lawyers – including divorce attorneys in Tampa – are making available the kind of information you need to be successful. Patience, thoroughness, and a willingness to do serious legal research are all keys to success.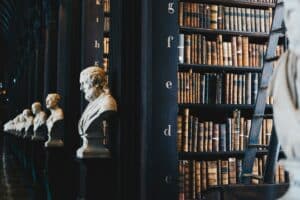 Request a Free Consultation
Legal Aid Resources
The foundation of our legal system is that justice should be available to everybody. If you can't afford a high-priced attorney, another option that may be available is legal aid. Legal aid includes, for example, any free legal advice or free legal advice you might receive during a consultation. In the more technical sense, legal aid can extend to pro bono (that is, free) representation in court. Community organizations as well as private law firms make legal aid resources available in Tampa. For those of modest means, legal aid resources might be completely free for certain kinds of cases.
Domestic Violence Shelters/Resources
If you're in a domestic violence situation, there are many safe, well-established domestic violence shelters in Tampa. If you've already removed yourself from the dangerous situation, then you should consider an order of protection. Many law firms can offer Tampa free legal advice that pertains to your situation. Likewise, family law attorneys are often aware of community resources that can help you heal and recover from domestic violence while protecting yourself in the future. Crisis centers and hotlines are available that provide temporary or long-term shelter and trauma aid.
Divorce Court Resources
If you need divorce attorneys in Tampa, this is the place to look first. Divorce attorneys in Tampa, Florida often provide a pro bono consultation to help you understand the types of divorce, your legal options, and the importance of strategy. Tampa free legal advice blogs are a popular way for attorneys to communicate this critical information, and you can view them free of charge without entering into any agreement with a lawyer. If you choose to retain a lawyer, make sure that their practice focuses on your areas of concern. There are divorce court advocates who focus on men's rights, father's rights in custody situations, mediation, "collaborative divorce", and many other areas. Weigh your options, but get in contact quickly to ensure you have the best chance to succeed.
General/Misc. Legal & Court Resources
It's not surprising that there's a wealth of legal services, including free legal advice throughout the Tampa Bay Area. If your situation isn't covered by one of the resources above, you can probably find what you're looking for in the "Miscellaneous" directory. No matter what your issues entail, the basic rules of finding a lawyer apply: make sure that they have the exact expertise you need, that you have direct access to whoever will serve as your counsel, and that you feel confident, after meeting in person that they are willing to fight for you. In any situation, a good attorney will help you understand what you're up against and what you can do about it.