Kissimmee, Florida legal advice is easy to come by, but it can be a challenge to find exactly what you need. With this guide, you can cut through the clutter and discover the wealth of legal resources to help you navigate any Kissimmee divorce or other court case. As a major part of the Orlando metropolitan area, Kissimmee enjoys a large number of prestigious and established law firms to help you work through your legal issues. There are also self-help resources for those who would prefer to represent themselves, legal aid to provide Kissimmee free legal advice at a low cost, and several legal practices devoted to helping those seeking a Kissimmee divorce.
Self-Help Court & Legal Resources
Regardless of the type of case, you are legally entitled to represent yourself if you wish. There's been an explosive growth in the number of people who choose this option, and if the facts of the case are on your side, it's something to consider. Self-help requires no attorneys' fees and provides legal protections ensuring that you will be able to argue your case with the same rights and privileges of legal counsel. But succeeding as a "pro se" litigant is a challenge, and you should seek Kissimmee free legal advice before deciding this is the right path for you. The research and argumentation involved in a pro se case can be intense, but the clerk of court, circuit courts and other public institutions are available to help you understand the responsibilities.
Osceola County Florida Legal Reference Guide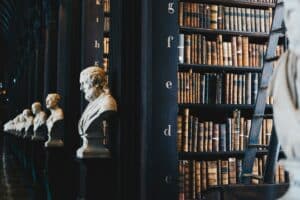 Request a Free Consultation
Legal Aid Resources
"Legal aid" is an institution that ensures everyone is represented equally under the law, even when it's not possible to retain counsel. Legal aid services range from Osceola County free legal advice to complete "pro bono" representation in court. Even beyond this list, the state and local bar associations can provide referrals to attorneys who work in your area of the law and who are willing to take on new cases. Legal aid is in high demand and may not always be available from private firms, but Kissimmee residents are in luck: there's a greater number of legal offices that practice at least some legal aid than in virtually any other metro area in Florida.
Domestic Violence Shelters/Resources
Kissimmee is taking a stand against domestic violence, with a variety of resources to help victims and their children get out of dangerous situations. The Kissimmee, Florida police department provides a victim's advocate service aimed at educating the public and helping potential victims. Likewise, there are a number of attorneys whose focus is on domestic violence issues. The Help Now Shelter of Osceola is the county's only dedicated shelter for domestic violence and sexual assault victims, and offers shelter, outreach, and court advocacy. Among other things, Help Now can assist in the filing of protective injunctions and provide information and referrals to attorney services.
Divorce Court Resources
Emotionally, financially, and legally, divorce can be one of the most complicated issues you will ever face. While some divorces are amicable and are conducted with the help of a mediator, many are adversarial – just like other court cases. If you find yourself needing divorce attorneys in Kissimmee or Kissimmee free legal advice, you should consult one of the attorneys below as quickly as you can. Hours count when a divorce is in process, and if you have been notified of the start of divorce proceedings, you have a limited amount of time to respond. Be aware of the facts surrounding the divorce and make it clear if there are serious issues like shared assets or children involved. The more informed your attorney is, the more able you'll be to make informed decisions yourself.
General/Misc. Legal & Court Resources
You might encounter other legal issues that don't fall under any of the categories discussed so far. Other common areas of legal practice include personal injury, bankruptcy, and – especially in Florida – claims for damages from natural events such as hurricanes and sinkholes. In Kissimmee, Florida, prepaid legal services are also available to help you prepare when a court case is not immediate, but expected. You can also view a wide variety of Kissimmee laws and ordinances online, a feature that is very unusual in Florida. This is one way to provide yourself with some "Kissimmee free legal advice" without even having to consult an attorney.