If your case has gone to final judgment and you are paying or receiving alimony, there is a possibility of modifying the amount or end date of alimony. Every type of alimony has slightly different rules and there are many twists and turns to alimony modification. But alimony can be modified if you have the proper reasons and if your situation has no legal roadblocks.
Types of alimony that cannot be modified
Final judgments or agreements that have no alimony awarded: If your case reaches final judgment and there is no agreement or provision for alimony then you can never go back. Of course there are several things you can do right after a judgment such as an appeal or a motion for rehearing. There are also ways to attack your final judgment and have it set aside (very complex). But if your final judgment has been in place for a while and there is no alimony – you cannot get a traditional modification. Alimony will be off the table forever.
Non-modifiable alimony: No matter how you slice it, non-modifiable alimony is non-modifiable. We have a standard warning before people agree to non-modifiable alimony. If you become a bum and must move into a cardboard box; you must still pay your alimony. If you are receiving alimony and become completely disabled; you cannot increase alimony. Non-modifiable alimony terms have valid uses. But you should forget about modification if it is in your judgment.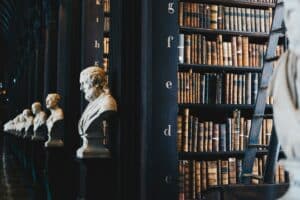 Request a Free Consultation
Limits on Modifications of certain types of alimony: Normally you cannot modify the term of Durational alimony. But you can modify the amount. Bridge-the-gap alimony cannot be modified in amount or duration.
Types of alimony that can be modified
Permanent Period Alimony: This is what people call Permanent Alimony. Unless your agreement specifically said the words non-modifiable alimony then permanent alimony is will be modifiable when the proper circumstances are present.
Durational Alimony: You can modify the amount of Durational Alimony as long as you have a valid reason. The term of durational alimony may be modified but it would be extremely difficult. And if you succeed you are limited to the length of the marriage.
Rehabilitative Alimony: You can modify Rehabilitative Alimony as long as you have a valid reason. You can modify both the length and amount. If you have sufficient reasons, rehabilitative alimony can be modified into permanent alimony.
Valid Reasons to Modify Alimony
Income Change: this is the most common reason why people want to modify alimony. The person paying alimony and/or the person receiving alimony may have experienced an increase or decrease in income. Some typical events we argue over include big promotions, loss of employment, sickness, injury, or retirement. Notice we used the term "argue." Because with any change that negatively affects one former spouse – there will be accusations the change was purposely made. A couple of really common terms used in those arguments are "voluntary underemployment" and "in-voluntary underemployment." All that means is that a person either had no choice when the change came about or "engineered" the change to support a modification of alimony. These are complex issues and take a lot of work to prove.
Child support termination: If a court feels alimony is needed but money to pay alimony is lacking, a smaller-than-needed amount may be in the judgment. If there is child support and that support terminates, the availability of money may be a good reason to modify alimony. Florida law has been evolving and new statutes may restrict this type of modification. Talk to us first before doing a lot of thinking about this.
Retirement: This is one of the most contested type of modification cases. Both spouses do have a right to retire. And Florida appellate courts have implemented some definitions about retirement and when it would be appropriate to modify alimony. Early retirement normally does not justify a modification. But if one or the other spouse does retire it will be obvious that income and living expenses will change. And with that change the gates open to file an alimony modification case.
Change of Heart: This reason is included because it is one of the most common reasons why someone wants to modify alimony. The answer is short and sweet: fa get about it. Talk to us first.
Cohabitation: We saved the juiciest issue for last. In Florida the statutes calls this situation a "supportive relationship." But the concept is really simple. Cohabitation consists of two people shacking up, living together, sharing a residence, sharing money, co-paying bills, or co-owning assets. The cohabitation statute targets people living as a married couple, acting as a married couple, and being a married couple in all ways except for the formality of being married. Cohabitation is obviously a very contentious issue. The Florida law on cohabitation seems to be targeted at terminating alimony awards for a spouse that cohabitates. At least that is the way it reads. In practice, the cohabitation law has supported modifications of alimony rather than termination. The theory is that a supportive relationship reduces the financial need of an ex-spouse. A cohabitation case requires a lot of proof. And we are not talking about a set of pictures. You need a lot of evidence that money is flowing between the two people. That makes for a difficult, frequently mean case.
The Practical Side of Alimony Modification
Modification of Alimony requires a Supplement Petition to Modify. The petition is filed under the original case number, in the same court. Sometimes there is justification to the modification proceeding in a different county or a different state. The case is long, difficult, and costly. But any modification achieved is effective back to the date of filing. The case proceeds in a way that is similar to the original divorce case. There will be disclosure of finances, mediation, interim hearings, and a final trial. Alimony modification is not for the weak of heart. It is a difficult type of case. But whether you are receiving or paying alimony, a modification case can help you improve your life.
The attorneys at Ayo and Iken are experienced in filing and conducting alimony modification cases in Florida. Call us to schedule a free review of your situation.