Ft. Lauderdale, Florida free legal advice is easy to find. As one of Florida's largest cities, Ft. Lauderdale is a legal "mecca," with dozens of firms focusing on every area of the law. Whether you're looking for divorce attorneys in Ft. Lauderdale, self-help resources, legal aid, or representation for a spectrum of legal issues, you can find it in Ft. Lauderdale. In fact, there are so many practicing divorce attorneys in Broward County – as well as other kinds of lawyers – that it can actually be a challenge to find exactly what you need. With this resource listing, you can stop searching and start finding the exact kind of lawyer that's right for your situation. Once you do, you'll discover the difference that aggressive, informed, and proactive representation can make in even the most difficult cases. Don't lose hope: start your search for Broward County free legal advice here.
Self-Help Court & Legal Resources
Legal self-help has enjoyed an explosion of popularity in Broward County. Although it used to be looked down upon, officials now recognize that many people would prefer to represent themselves in court, and are doing more and more to make the necessary information available. The local clerk of courts, circuit court, and other judicial institutions are prime sources for the facts you need as a "pro se" litigant. You can also get Ft. Lauderdale free legal advice from attorneys. Some private practice attorneys have developed information sheets to help pro se litigants, or might even be willing to attend court in a collaborative, joint role that lets you lead your own case.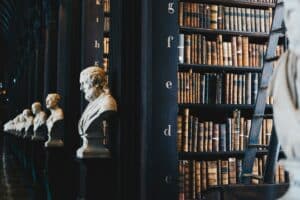 Request a Free Consultation
Legal Aid Resources
If you're looking for Ft. Lauderdale free legal advice, legal aid resources might be your first stop. Legal Aid Service of Broward County is one of the largest providers of low cost and pro bono legal services in Florida. The Broward area is also served by Coast to Coast Legal Aid, another large and established institution. Legal aid can range from traditional Broward County free legal advice to low or no cost representation. Though rarer, several private practice law firms also function in the public interest by providing occasional pro bono help.
Domestic Violence Shelters/Resources
In Broward County, shelters and victim resources are available for both domestic abuse survivors and their children. Groups like Women in Distress of Broward County provide a variety of programs that empower you with legal and personal resources. Domestic violence programs can also provide referrals to long and short-term shelters and any attorney referrals you might need. Divorce and family lawyers are another strong resource for getting the understanding and help you need. If you're a victim of domestic abuse, the most important thing is to get to safety. The resources below will help you get there and take the next step once you're ready.
Divorce Court Resources
Divorce attorneys in Ft. Lauderdale, Florida are some of the best you can find. With seasoned and experienced divorce lawyers in Ft. Lauderdale working in both contested and uncontested divorce, your rights and interests will be well protected. If you're seeking divorce advice in Ft. Lauderdale, start with the dissolution of marriage overview from Coast to Coast Legal Aid of South Florida. This will lay out the basic process and steps you will have to take. As you would expect, the vast majority of divorces are handled through attorneys even though self-representation is growing, so compare several before deciding on your course of action.
General/Misc. Legal & Court Resources
Even this listing is only the beginning of the Broward County legal resources you can find to help resolve your legal dilemmas. One of the largest practice areas in Ft. Lauderdale is immigration law. Likewise, Ft. Lauderdale has many law offices that deal exclusively in typical areas of civil suit, including personal injury. You'll also be well supported if you find yourself needing a bankruptcy attorney in Ft. Lauderdale. Last, but not least, if you're preparing for a pro se case, check out the Florida statues online as well as the legal databases listed in this category. Similar databases are used by legal professionals during their case research, and you can't go wrong using professional tools when it comes to self-representation.