You may not have chosen divorce, but you can choose how you react to it; this one of the most powerful truths about dealing with divorce in Osceola County or anywhere else for that matter. Many people understand that, unless a divorce is "collaborative," it may mean costly legal acrobatics and lots of financial questions; but some people going through a divorce in Kissimmee, Florida forget another important part of the equation: your emotional health. When you're working through a divorce in Osceola County, you have the dual challenge of navigating a lot of complex problems during a time when you might feel hurt, confused or abandoned. Even if you've never used counseling services before, it can be an important way to get you back on your feet. That is why we've composed this index of counseling resources for people going through a divorce in Osceola County. Many people balk at the idea of counseling at first, but it is one of the most effective ways to enact real change in your life. Especially during divorce, you should seek to expand your support network as much as you can.
Grief Counseling
Grief is a normal part of loss in life. Divorce in Kissimmee – or anywhere else – may be unexpected, but it doesn't have to be a tragedy. By working with a trained grief counselor, you can work through your feelings in a protected environment. This is a huge advantage when you're going through all the steps of a divorce in Osceola County. When working with a grief counselor, it is important to be comfortable with you counselor; you want someone trustworthy and discreet. Call around and take the opportunity to talk directly with potential counselors before making an appointment. You have plenty of options, so don't settle for the wrong counselor. A good counselor can give you an honest and meaningful assessment about whether they can help and refer you to other counselors or resources if they can't.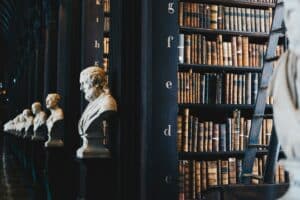 Request a Free Consultation
Relationship Counseling
Relationship counseling can be a valuable way to work through any problems that might lead to a Kissimmee divorce. Over the long term, relationship counseling can bridge gaps in communication that might be causing marital problems. If you've already got Osceola County divorce on your mind, you might wonder if it's too late for relationship counseling. But, under certain circumstances, it can still help. If your divorce is "collaborative" rather than adversarial, your mediator might recommend relationship counseling as a way of bringing closure to the marriage and helping both parties move on. Likewise, relationship counseling can address issues that couples might not discuss frankly, such as problems with intimacy. There might be more varieties of relationship counselor than any other type of counseling professional, so again, take your time in making a selection. If both partners are involved in relationship counseling, then the choice of counselor should be made by mutual consent.
Religious Counseling/support
Religious counseling and support can come in many forms. Houses of worship provide solace for congregants and might also have counseling assistance for grief, life transition, and other matters. During any divorce, your support network can make a big difference in helping you take positive avenues, and religious counseling might be right for you if you're seeking a connection with something bigger. Religious counseling may come direct from community organizations or it may be a central part of certain private counseling practices. It's especially important that you be comfortable with the credentials of a religious counselor before you get started: many religious counselors have a background in pastoral care and provide spiritual guidance along with proven counseling methods. Like other spiritual leaders, their opinions may challenge you at times. But if you make the commitment, religious counseling and support can help you during your Kissimmee divorce and beyond.
General/Misc. Counseling
There are forms of counseling to help people suffering divorce in Kissimmee with every kind of problem they might encounter. Counseling is a huge profession with many approaches, and many experienced counselors use eclectic styles that incorporate many therapeutic methods; no matter what you're facing, something is available to help you cope more effectively. It's also important to note that Osceola County, in particular, has many community resources you can look to for various kinds of counseling. No matter where you are in Osceola County divorce, it's important to maintain a healthy outlook, and your mental health will make a profound impact on how your process works out. Though nobody welcomes divorce, counseling is one way to create a positive outcome.