My recap of recent events: Recently, besides working a busy case load, I have been conducting a lot of training of staff on procedures that are more effective, better for the clients, and are more money-efficient. One of our new attorneys recently transitioned from a solo practice to working for our firm. I have been helping that attorney close out cases with an eye towards favorable outcomes. My recent move to a multi-jurisdiction case load has also kept me busy. In the Tampa court, I have been ramping up my caseload rapidly. As part of that effort and my new position as Central Florida managing attorney I have helped build our criminal practice in Polk County and Tampa.
Trends: I see some recent trends in my criminal cases: lots of drug offenses, violation of probation, and driving under the influence. An interesting question is whether criminal charges trigger divorce and custody filings. It appears to be the other way around – conflict in the family seem to trigger criminal law complications. For example, I have a recent situation where a spat between family members became a criminal battery case. Also, high stress at home can lead to dependence on drugs.
Recent interesting things: I recently have been exploring the dependent tax exemption in child support and alimony cases. If you take the time to juggle which parent gets the tax exemption, you can sometimes maximize the amount of money each spouse ends up with.
Surprising facts department: Technically you are supposed to file financial affidavits with initial divorce or paternity case pleadings. A lot of law offices file it when they get around to it – but not at the beginning of a case. I always find the variety of internal law firm practices interesting.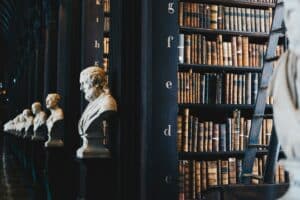 Request a Free Consultation
My outlook for the next few weeks: I have several trials coming up. There is a whole lot of prep work that goes into that. I use a rule of thumb – six hours of prep for every hour scheduled in trial On my criminal cases I have to help several clients decide if they are going to accept plea offers that are currently on the table. That is a really big deal and has to be approached with care.
What I would want my clients to know: It is very helpful when you bring in your documents properly organized and indexed. That can save you a lot of money and really helps us do a good job. Also, try to keep a journal of interactions with your spouse. Later on you will not remember interactions with other side – just at the time where those memories become important.
Attorney Jennifer Schulte practices family law and criminal law out of our Tampa and Orlando offices.