Attorney Claudia E. Blackwell
Hard work and dedication runs in my family. My parents came to this country from Germany when they were 20-years-old and built a wonderful life for our family. My father started an interior decorating business in Wisconsin when he arrived in the United States, but his dream was always to build a motel near Disney World in Orlando. He did just that designing a 50-unit motel five miles from Walt Disney World. Our home was actually connected onto the motel located in Kissimmee. Even though we were close to Disney, Kissimmee was still a very rural place growing up. I went to a high school where we got a day off for "rodeo day." It was an interesting time for me growing up in a bi-lingual house with my parents English being limited, as I was sometimes fearful of getting up in front of a group of people to speak. So it is funny that I now love being in the courtroom and in front of people so much. I also grew up in a very strict household. If I brought a friend over, there were rules they had to follow that was maybe a bit different. Such as, if you didn't greet my father properly he would send you out of the house and tell you to return to try again. My upbringing made me a stronger person in overcoming my fears through practice and a determination to always do my best. For me, the plan was always to be a doctor or lawyer; growing up there was no in-between. I looked at those two avenues because my parents did not go to college so getting that higher degree was important. My parents definitely instilled that in me. Once I got to college, I knew the law was for me.
My Strengths:
Definitely motivation. I have to get things right or as right as they can be. If it means I have to stay up all night, especially for trials, then that is what I will do to get it right. That's how I am. I have to make sure that when I go into court I am completely prepared. I expect that of myself. My communications skills are another strong point. In this area of family law, you have to have excellent communication with your clients. That is so important. They are going through such a difficult time and as attorneys we really are counselors to people at a truly vulnerable time in their lives. I have been through the divorce process myself so I can relate to what people are feeling. I can attest that you can get past the anger and the hurt and try to become friends again with your ex-spouse. The goal is to try and co-parent the best you can because it is so beneficial to the children. It takes time but the children can get through it, too. I know because I have seen it with my three children.
What I Find the Most Exciting in Legal Practice
I definitely love being in the courtroom. If I could do that every day, I would be happy. In the last three years, I have been the sole or lead counsel in more than twenty final hearings in marital and family law cases in Hillsborough, Pinellas, Pasco and Manatee counties. I also really enjoy the procedural side of things; that things need to be properly noticed for due process rights. I am a stickler for ensuring everything is done correctly the first time.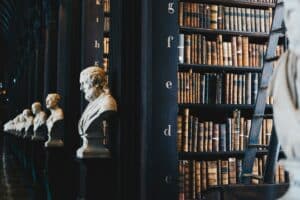 Request a Free Consultation
My Personal Life
I have three beautiful girls. My 18-year-old daughter is graduating from St. Pete High School and starting at Florida State University. My middle daughter, who is 15-years-old, is going on a 20-day Europe trip through her high school. I have always encouraged my children to study abroad because I studied in Switzerland and Greece during college and law school. I believe seeing the world can be an invaluable experience. My youngest daughter is 7-years-old and in second grade. She is as fun as can be. It's like we have our own little sorority house at our home of all girls.
My Qualifications:
I am well beyond a simple listing of my qualifications. I have practiced for well over a decade. I am well known by judges and the legal community. I doubt this list could adequately communicate just how much experience I have. But the public sometimes demands experience be boiled down to a simple list – so here it is:
Member of the Florida Bar
Associate Attorney for Ayo & Iken law firm based in our St. Petersburg office.
Former Senior Attorney for Dennis Hernandez & Associates P.A.
Former Senior Attorney for Carl T. Boake P.A.
Former Managing Partner and owner of Blackwell & Blackwell P.A.
Former Litigation Associate for Catherine W. Real P.A.
Former Litigation Associate for Harris, Barnett, Mann & Drew P.A.
Former Adjunct Professor at St. Petersburg Junior College.
Juris Doctor Degree, Cum Laude, from Stetson University College of Law.
Bachelor of Science in Communications, Cum Laude, from Florida State University.
Reviews