NOT A DRY EYE IN THE GALLERY
By Attorney Howard Iken. Tennis players hit a shot that rockets past their opponent. Golfers have the perfect shot that beautifully arcs through the sky, dances on the green, and then gently settles into the hole. Doctors see their patient spring back to life And builders watch their skyscrapers climb into the air. Everyone has something that makes their hearts swell, that sends a thrill through their spine, that give them the kind of pride that only a job well done can give.
Lawyers have the equivalent: a brilliant closing statement. Not just any type of good closing statement. The kind you see in the movies. All odds are against you, and everyone hates you. The moment arrives for a closing statement. And then a god-inspired surge of creativity hits you. Closed minds are suddendly open. The judge looks up with renewed hope. Everyone in the room is in rapture. And there is not a dry eye in the gallery.
Fortunately, I do have those moments now and then. I make good closing statements and always feel satisfied. But there is never that television-like moment. I am satisfied with less: a good custody decree for the client, no flat tire on my car, and the anticipation of seeing my wife, granddaughter, and animals at home.
Closing Statements in custody cases are a unique opportunity for a custody lawyer. Any type of court case with children involved can be extremely tricky. The normal approach for parents is to throw tons of mud, sometimes well deserved, on the other parent. A typical case puts on display drugs, crime, disreputable girlfriends/boyfriends – anything that will do the trick. If mud is lacking, a parent may try to show they are the one the kids like the best.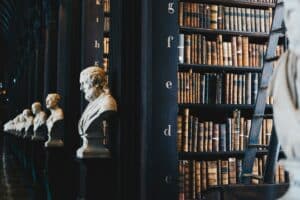 Request a Free Consultation
But a really good closing statement can sweep away everything the judge heard and replace their thoughts with a mood, concept, or taste of the custody case. The fact is that a good custody attorney can turn things around in the closing statement and make the case. I have had the satisfaction of achieving those moments.
Sometimes it's the little things that make life good.
Custody Lawyer
Howard Iken practices as a custody lawyer in Tampa, Clearwater, Wesley Chapel, and New Port Richey. He is available for free consultations on any pending or new custody issue.