Attorney Howard Elizey
I understand family law issues firsthand because of my own parents' divorce and my own divorce involving my children. I was raised as a country boy in Tennessee and reached adulthood in Memphis. I answered the call to serve my country in the U.S. Army Reserves and was selected to be a squad leader in boot camp and advanced training. My military intelligence unit ordered me as a communications specialist to the section leader slot with a top-secret military clearance training in nuclear, biological, and chemical warfare and noncommissioned officer training.
After active duty, I started on an engineering degree at Memphis State University but found work in the legal department of an investment banking firm as a litigation consultant. I expanded my skills to work for different law firms and corporate legal departments as I learned about the legal system. My experience with the family law process in my own divorce pointed me in the direction of possible law school so I could help people and their children get through the family law process in a way I wish had happened for my own kids.
So, I earned my business management degree at Crichton College in Memphis as a prerequisite to law school, and I relocated to Florida. Immediately after making St. Petersburg my home, Stetson University College of Law started their 4-year part-time evening program in Gulfport. I started with the inaugural class in 2002 as I worked full-time during the day and attended law school at night. I considered the schedule was like "doing time" but I finished in three and a half years.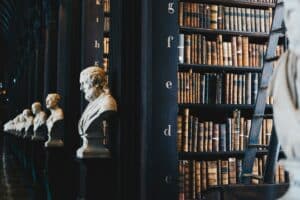 Request a Free Consultation
My Strengths:
I care about and understand my clients' fears and objectives while remaining unphased by the acrimony and deceit that embittered spouses and parents and their attorneys often employ to try gaining an advantage in their case. I keep my clients informed about their case by updating them every time something comes in or goes out of the office, and I explain strategies and choices so my clients can make informed decisions. I am conscious that attorney's fees and the costs of litigation are expensive, and I encourage my clients to understand there is a method to the madness.
I practice ethically and professionally to counter the tactics some attorneys use that give the legal profession a bad name. It is up to me to make a difference in creating trust with the public. I am honest with potential clients and don't just tell them what they want to hear. I tell them what they need to hear to make good choices for life-changing events. Honesty and candor form strong relationships and trust with my clients.
What I Find the Most Exciting in Legal Practice
I seek my clients' best interests through negotiation and mediation as well as advocating in the courtroom when the other side just won't see clearly. I have practiced statewide in any county in the State of Florida, in front of numerous judges to develop confidence to go into any courtroom, think on my feet, and present facts and argument with professionalism and courtesy. I am most satisfied when a family resolves their case so they can move on with their lives with some stability, especially for the kids. I strive to ensure my and the firm's reputation are of ethics and professionalism.
My Personal Life
I have two adult daughters with their own children, and I am fortunate to have them near me to provide support, guidance, and encouragement. I try to work out somewhat regularly and keep relatively healthy. I enjoy boating and the water. I am a PADI and SCI certified scuba diver with rescue, divemaster, and instructor certifications. Scuba diving and boating satisfy my desire for outdoor fun and sun, and it creates opportunities to meet new people and travel.
My Qualifications:
Many of my qualifications are intangible live experience that are the foundation for my personal ambition, development, and character. The tangible qualifications that relate to my skills, education, training, and experience are:
Ayo & Iken Partner
Member of the Florida Bar
Founder of my own legal practice in St. Petersburg 2008 with areas of practice including family law; business law and contracts; real estate and foreclosure defense; probate, wills, and trusts; personal injury; bankruptcy; and criminal defense.
Juris Doctor from Stetson University College of Law
B.S. in Business Organizational Management from Chrichton College
Past and present volunteer for Ronald McDonald House, Habitat for Humanity, Bahamas Methodist Habitat, Clearwater Marine Aquarium Dive Team
Reviews