My recap of recent events: I was in trial yesterday. That is no small thing. A trial is the final event in a case that may have lasted a year or two. Preparing for trial is like preparing to climb Mount Everest. You need to think about everything, have all the info in your head, and then make sure all your supplies are properly packed. Then, during the actual trial, you need to make sure you don't take the wrong step and plummet to your death. That is the closest description I can give you about the experience of going to trial. Oh and the fact that my lifespan decreases one year for each trial I do.
This week will be all about paperwork. That is the type of week I normally have after a trial because I tend to block out significant time immediately after. Other than that I have been gearing up for the new Florida e-filing system. The Florida court system is finally entering the modern era. Hooray for that.
d i v >
Trends: One big trend that has affected us and the vast majority of attorneys is the Internet. Where there were few significant legal websites on the Internet 10 years ago; now it is literally exploding. The recent trend is the reason we revamped our website. The amount of time and money going into the Internet is often amazing. It keeps us on our toes and we constantly strive to produce an excellent online product. The problem I foresee with legal websites: when you have hundreds or thousands of pages with legal info – how do you ensure everything is up to date in an environment where the law continually changes?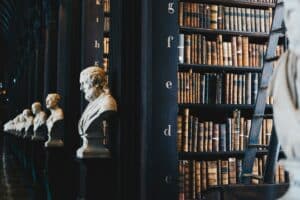 Request a Free Consultation
Surprising Facts Department: I heard this from other attorneys, I have seen it in results, and I read about it online. But it continues to amaze me to see the new crop of judges that strongly believe in 50/50 custody. Plus … a new law winding its way through Tallahassee will create a "presumption" that custody will be 50/50. Go figure !