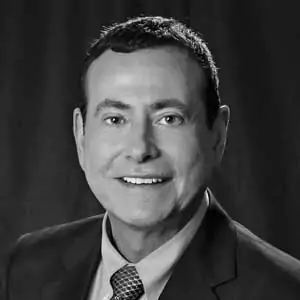 Attorney Howard Iken, Partner
I have had to work hard for everything in life. Nothing was given to me and I certainly was not "born with a silver spoon." I think that has given me the inner quality to be a good attorney. I grew up in the projects in a major city environment. It was a dog eat dog environment.
That type of environment is filled with brutality, raw unfairness, and the need to constantly protect what is yours. A polished attorney would look at the neighborhood I grew up in an comment on the "unfairness" and the "haves and the have-nots." But I did not know anything about that. All I knew was the need to dream, constantly push, and to work hard to move out and become something. My work ethic was my ticket out of the projects. And it turned out; my background gave me everything I consider important in an attorney. Or at least – the attorney I aspire to be.
My tendency is to concentrate on an important task and to single-mindedly screen out everything else until it is done. I like to win. I love to win. But I do not like to win through chance. My greatest thrill is to put a lot of good work into a project, get paid for my time, and end up achieving my client's goals. Unfortunately that thrill does not last long because I usually rapidly move to the next project. My mind contains a list of priorities at all times. I am very methodical, and tend to manage available time well.
My Strengths:
My greatest strength is the ability to screen out distractions and devote my entire mind to the challenge at hand. I have discovered it is a trait common of some high-achieving attorneys, and of successful entrepreneurs. It allows me to present the most difficult causes and situations in a court of law and to forge forward despite the enormity or the popularity of that cause. I do not look for approving smiles from the court or my opposing counsel. Instead, I push forward my client's cause in a relentless manner.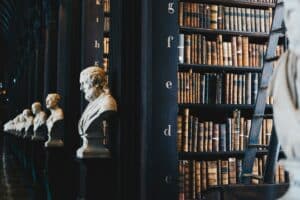 Request a Free Consultation
What I Find the Most Exciting in Legal Practice
I really like finding unique twists in statutes and case law that can cause big changes in a case. I also enjoy visualizing what I imagine the opposing side will argue in court, and then preparing in advance with whatever I need to defeat their argument. One of my original interests is contract law. Contract law has a tremendous amount of fine points and technicalities you can use to your client's advantage. Unfortunately I never developed a dedicate contract law practice. That's why I was very pleased to learn that contract law has such a strong application in family law and in particular settlement agreements. It is a body of knowledge I always have fun when applying to a specific situation.
Another area of law I enjoy relates to my background in business management. It has turned out that my years in business management and my MBA actually have a real world application to legal practice. I am the resource person in our firm when it comes to any case involving a fight over business assets. I enjoy going through business financials and determining the "real" financial picture. That is not only my strong point but it also is something that sends me home very happy at the end of the day.
My Personal Life
My life revolves around my family and my work. I have a small child that is the joy of my life. I enjoy seeing the world through her eyes and helping her experience everything new. She has changed the way I look at everything in a profound way and helps define my future. My wife, Maryanne is my partner in life. Sometimes I get very involved in work but ultimately it is all for my family.
I do not have any active hobbies at the moment – that is if you do not consider my activities in law, business, and marketing to be a hobby. I try to keep a balance between work and personal life but that tends to be very difficult if you love your work. I regularly work out at the gym and make an effort to participate in long-distance cycling. I have a family that consists of my wife Maryanne, and my daughter Hailey. My family enjoys a variety of travel and events. We participate with our daughter in school activities, gymnastics, ice skating, and a variety of other activities. Ultimately our activities revolve around the desires and personal interests of our daughter. Sometimes I think being an attorney and business leader is the top of the world. But it is all about one thing: my life with my family. I really like to bring a certain ferocity and zest for victory into the courtroom. It is always a challenge to change into my "primary personality" when I come home for the day.
My Qualifications:
Everyone wants to know an attorney's qualifications. I do not believe there is much meaning in a list of qualifications. I believe the only thing that matters is passion, grit, and the burning to desire to win. But to satisfy those that go strictly by qualifications, here is the list:
Managing Partner: Ayo and Iken
Member of The Florida Bar
Member – United States Middle District of Florida
Florida Supreme Court Certified Family Law Mediator
Florida Supreme Court Certified County Court Mediator
Florida Licensed Real Estate Broker
Counselor – US Small Business Administration Score Program
Juris Doctor Degree from Stetson College of Law
BS Degree in Business Management – Nova University
Master of Business Administration – Stetson University
Reviews