Attorney Jason Ponder
I practice in Orlando just a few minutes from where I was born in Winter Park but my story also goes to the beaches of Hawaii where I attended college and became interested in the law. When I was a teenager, I visit my parents who live in Hawaii thinking I would quickly return for college. Instead, I fell in love with the lifestyle and enrolled at the University of Hawaii. I went over there and never left. Living in Hawaii opened my eyes and taught me a lot. Hawaii encompasses and embraced the idea of family. It is a place where people you are not related to are often considered "aunties and uncles." This strong sense of community leads to less conflict between people that can be more pervasive on the mainland United States. There's a real sense of the community there. You can't get mad at somebody for too long because on an island you know you are going to see them three times a day. It was also in Hawaii that I got a first taste of the legal system and discovered it would become my passion. During college, I landed an internship at the largest law firm in Hawaii and worked for attorneys handling government regulatory cases. It sparked an interest in me and led me to the field of law. I thought to myself this is what I should be doing.
My Strengths:
I think it is the confidence I have, a confidence I think that pervades the entire firm, is what sets us apart. I feel like I have two sides that complement each other very well when it comes to successfully representing my clients. There is the laid back islander from living in and attending college in Hawaii and the dogged attorney who believes hard work will translate into success. I also have a focus that allows me to dive into a case and come up with the best possible options for my clients. I have the ability to fight hard for my clients but also maintain a measured approach where I don't lose control of my emotions and can keep things on track.
I take pride in the fact that I am quick at seeing a problem and getting to the bottom of it. I remember a case early in my career where I filed a motion for a man whose child had been taken to Florida without his knowledge or consent. The next day we were able to reunite him with his son. That is a crazy-fast turnaround. It is interesting that throughout my career I have been willing to take on challenges hitting the ground running first handling business, estate planning, trusts, and employment law for private firms. There were excellent successes such as in a business law case where I handled all the legal matters for a business setting up its corporation, board of directors, and handling all of its contract work. Under my legal guidance, the company went from one store to franchising in eight states and internationally.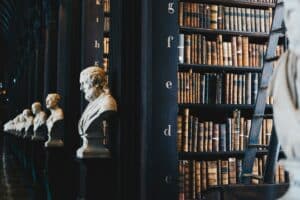 Request a Free Consultation
The firm I worked for at the time had a need for someone to handle all of their family law cases after one of their attorneys left. I was chosen and suddenly pushed into an area of law I had not practiced. It took day and night pouring over law books. I literally had to learn family law overnight. I delved into it became abreast of the law and jumped in feet first. Now it has become my primary area of practice.
What I Find the Most Exciting in Legal Practice
I love helping people when they are going through hard times. Especially in the courtroom where things are on line and someone needs an attorney that has a feel for when to be aggressive, or when to step back and work with the other side in order to reach a common goal.
My Personal Life
As a father of two young boys I can also relate to my clients when it comes to issues involving children. I think having children allows people to see I can relate to their issues. I'm helping people at their lowest point. At the end of the day they entrust me with their lives and that is what is most important to me. I love every day of being a father. My boys and I love going to the beach. It's where I am most comfortable and we have the best time.
My Qualifications:
A raw list of technical qualifications never does justice to anyone. They tend to make the attorney look better or worse than their actual experience and qualifications. I for one have a huge pool of experience that I put to work for my clients. But to satisfy those that go strictly by qualifications, here is the list:
Member Florida Bar
Ayo & Iken Partner
Former Coenson Law Associate Attorney
Former Fisher and Frommer Associate Attorney
Juris Doctor from Barry University
BBA in Management from University of Hawaii at Manoa
Reviews