Attorney Jeana Vogel
Confidence in my abilities sets me apart in the job I do for my clients. I have fearlessness in the courtroom that comes from a love of public speaking and a desire to help people get through hard times. I have worked my way up in the legal field and I think that gives me a depth of experience. I started as a legal assistant in a law firm in 2001 and moved up in my position to a paralegal before going to law school. I also worked while in law school as a research assistant and law clerk. My mentors taught me to be meticulous in both speaking and writing. I think the fact that I have worked all of the jobs from the ground up in the legal field has made me such a well-rounded attorney. Having a lot of legal experience prior to obtaining my license as an attorney encouraged the first firm I worked for to throw me right out into the legal jungle. I hit the ground running and never looked back. My passion is in helping my clients and their families in times of crisis and emphasizing the needs of the children in difficult divorces.
My Strengths:
I take pride in working with my clients in their time of need and seeing how they grow emotionally through the process with my guidance. It is very rewarding. Of course, when it comes to family law there are also difficult cases that drive me to succeed on behalf of families. One case of mine I remember involved a client who fought for years to obtain custody of his child who had suffered domestic abuse at the hands of her mother. Through my persistence, the client obtained full custody just two months before the mother overdosed on drugs. I try my best to avoid emotions because my clients need my unbiased assistance. However, in situations such as this, it is impossible not to feel for the children involved which drives me to do as much as possible to protect them.
What I Find the Most Exciting in Legal Practice
I love high intensity litigation, always feeling at my best in court. The more heated the litigation, the better I feel I am able to perform. I find it amusing when I see other attorneys shaking in court because they are so nervous facing a judge and litigation. I feed off others' fear. I realized I was comfortable speaking in public at a young age. When I was 14-years-old, some friends encouraged me to join a volunteer teen court and that is where I got the first taste of the law. I loved it. Then I served as a teen attorney throughout high school and my public speaking skills flourished. I even took part in debates on the floors of the Florida House and Senate. All of my experience made me an attorney not intimidated to push the limits, test the waters, and break new ground. With that mindset, I am equipped with the skills and knowledge to go the distance, so the sky is the limit!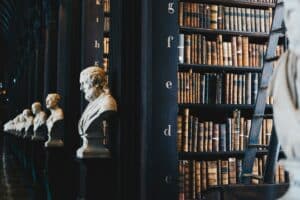 Request a Free Consultation
My Personal Life
I think my earliest years really shaped my life. As a young child, my family moved to the U.S. Virgin Islands to help rebuild following the devastation left behind after Hurricane Hugo. While we moved back to the United States, the memories are still with me. Being young in the Islands helped me to develop personally with an appreciation of the different cultures that made up the Islands. The understanding and appreciation for others and the differences that make us unique has helped me to be able to see the needs of my client's through their eyes.
My Qualifications:
A client that retains me gets a tremendous amount of incredible qualities that will be key to their success. I cannot and will not be defined by a list of standard certifications. But to satisfy those that go strictly by qualifications, here is the list:
Member of the Florida Bar
Ayo & Iken Partner
Juris Doctor Degree
Former Teen Court Judge
Former Law Research Assistant
Bachelor's Degree from the University of South Florida
Former Teen Court Teen Attorney and Promotor
Reviews