By Attorney Jennifer Schulte: In the eight years I have been practicing I have had several people retain me to represent them right before trial. Typically it is someone who has gone through at least one other attorney in the more than one year of litigation. This person is at their wit's end trying to get reinforcements prior to battle. They have usually spent tens of thousands of dollars on previous counsel only to find themselves without representation after the pretrial conference. Sometimes they still owe their previous attorney money for work completed.
I have had to get off some cases prior to trial as well. There is an emotional side to getting off a case that you have worked many hours on and forged a relationship with the client. But lawyers require payment for their services (rightly so) and a trial is a very large investment of time. I spend a significant amount of time preparing for trial. I lose sleep while I'm preparing. I lose out on time with my family, including my baby. I probably get more grey hair but I wouldn't know as I dye it regularly. I have to put other cases on hold while preparing for trial. I have to move appointments around and put away messages up.
I typically look like I have aged a few years after a particularly strenuous trial. Trial is tense for the party and definitely stressful. Trial is also a very tedious ordeal for the attorney involved. That is why I charge a trial retainer prior to setting trial. I will figure out how many hours are expected for trial (is it a 4 hour trial or a two day trial for example) and then calculate the time that will be invested on my part and that of my staff. A great time to discuss this is after mediation or prior to the pretrial conference (the hearing in which the court will hear what pending matters are outstanding and how much time the parties believe is necessary to conclude the matter).
There are other expenses involved besides the attorney's fee for going to trial. It may be wise to consider having a court reporter present during trial to preserve the record. This is a necessity if you determine an appeal is a possibility after the trial. There may be expert witnesses that need to testify, like a guardian ad litem, a doctor, a therapist, a business evaluator, a vocational expert and more.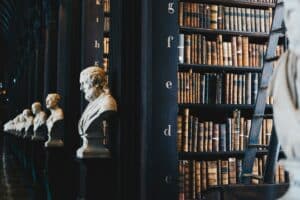 Request a Free Consultation
When someone retains me to represent them right before trial they should expect a higher trial retainer than if the party was with our firm throughout the case. I have to familiarize myself with their entire caseload, ascertain if any pleadings need to be filed, gather outstanding discovery, etc. It is difficult for an attorney to become up to speed in a short period of time, but certainly not impossible. A highly competent and qualified attorney is able to prepare for trial and present the best possible representation given the limitations imposed.