Attorney Michael McGinn
I have been a resident of the Tampa Bay Area for over 45 years. After graduating from Florida State University, I worked as a Legislative Assistant for United States Senator Bob Graham on issues involving the judiciary, education and the federal budget. While working in Washington, D.C. my interest in the law and legal field grew and led me back home to attend Stetson University College of Law. Upon completion of law school, I went to work as an Assistant State Attorney in the Tenth Judicial Circuit in Bartow, Florida. I prosecuted misdemeanors, domestic violence, and serious felony cases. In 2004, I opened my own law practice, where I focused primarily on family law and criminal defense matters. I am excited to now bring my experience to Ayo & Iken.
My Strengths:
I enjoy discussing difficult issues with clients and working together to find solutions. Working as a strong advocate for my client in and out of the courtroom is extremely important. I pride myself on making sure my clients understand everything about their case, by keeping them informed every step of the way. I find open communication results in better outcomes and more satisfied clients.
What I Find the Most Exciting in Legal Practice
In family law I deal with a lot of people who are going through one of the most difficult times in their lives. Taking a case from initial consultation to its completion and obtaining a positive result for the client gives me a great sense of accomplishment.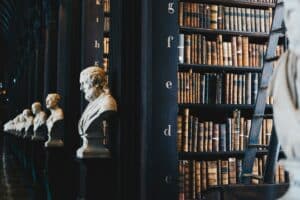 Request a Free Consultation
My Personal Life
I enjoy spending time with my three children as much as possible. Living in the Tampa Bay Area allows me to enjoy all Florida has to offer year around. I really enjoy the outdoors, especially sports, fishing, kayaking, and going to the beach. A good balance work and play is extremely beneficial to career, family, and personal health.
My Qualifications:
Prior to going into private practice, I worked as a state prosecutor where I handled over 60 jury trials. I have worked my entire career in the Tampa Bay area.
Member of the Florida Bar
Ayo & Iken Partner
Member of the Florida Bar Since 2000
Graduated from Florida State University in 1992
Juris Doctor Degree from Stetson University College of Law 1999
Former U.S. Legislative Aide to U.S. Senator Bob Graham
Ayo & Iken Associate Attorney
Reviews