Step-Parents and Divorce
By Attorney Erin Duncan: I am a step-parent and would like to share a part of my life that intersects with my work as a divorce lawyer. My son has recently begun watching past episodes of "Dirty Jobs" with Mike Rowe on my iPad while I lie in bed reading at night. Every 15 minutes or so, I hear an outburst of "eeewww" or "gross" or "that is just totally disgusting," inevitably followed by, "Mom, guess what?" and then and an explanation of how horrible a situation the star of the show finds himself. I hope that my son always things that scraping bat guano and shoveling fish guts are the most thankless jobs imaginable. I have learned otherwise.
There exists a fine balance, the line as delicate as a spider's web, between being a supportive spouse (with step-children) when your significant other has children sharing time in your home, and being a substitute parent. The former role is difficult in and of itself; the latter is not acceptable, expect perhaps in cases of extreme emergency, and in those instances, a total stranger might fare better then you when the other parent finds out what happened.
Step-parents are not a stand-ins for the original. They do not have decision-making authority, they do not have their own timeshare privileges, and they do not take precedence in any regard to the children who came before them. They have no right to discipline, and should never expect gratitude, thanks or recognition on holidays reserved for parents. Sadly, they are often better parents and can offer insights that the children's biological parents could never consider, usually as a result of the reasons that ended the parents' relationship in the first place.
The word used most by my colleagues when discussing divorce is "tragic." We are not in the business of promoting the break-up of families. We are mostly educators of the process, champions of family therapy and diehard believers in premarital counseling. This is especially true when there are already children born of the new couple.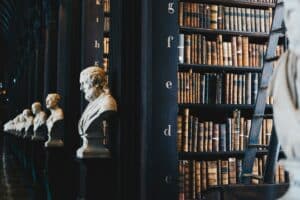 Request a Free Consultation
If you took the time to read this and it hits home, please know that you are not out there alone. You are serving a noble role in the best interest of one or more future adults. CNN Living has an article posted from August, 19, 2010, titled Single? You're not alone. It says that there are 9.9 million single mothers and 1.7 million single fathers with timeshare.
Attorney Erin Duncan practices marital and custody law in Central Florida, including Orange, Lake, and Osceola County, Florida. The presence of step-parents can affect many child custody cases long after the custody decree is entered. More often than not the presence of step parents can trigger a petition for modification. Ms. Duncan is available to consult on these types of situation.