A recent study reported in the Tampa Bay Times suggests that the divorce rate for couples in their 50s and older was on the rise. And it is higher in the Tampa Bay area than in the rest of the state or nation.
Why this is the case, the researchers couldn't confirm. However, speculation has it that these baby boomers grew up in an era when divorce was more acceptable. Many of their parents got divorces and so did they. Additionally, gray divorcees who remarried were two and half times more likely to divorce again. One obvious contributing factor is the fact that Florida has an older population on the average, and that people tend to move here to start a new life. Also, adult children tend to lean on their parents more than any other generation. The financial drain to parents could be one of the causes of a higher divorce rate.
Another factor, the researchers suggest, is that shorter marriages tend to be more fragile. Therefore, they fail more often than longer marriages. Then there are all the advancements in medicine, new technology, and changes in lifestyle, according to the 2012 post, "Gray Divorce: Will You Become Part of the Trend?"
As healthier lifestyles become the norm, people are living longer and they want to be with someone that makes them happy. Unfortunately, many times that isn't their current marriage partner. The internet and social media have made it easier to reconnect with old friends—perhaps a long-lost love. Finally, more women work, understand finance and divorce laws, and have a strong network of friends, so they are willing to move on, if that's what they feel will make them happiest. As certified life coach Jean Grossman suggests: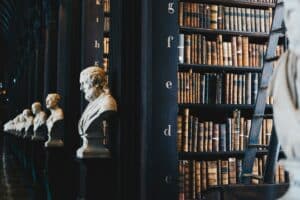 Request a Free Consultation
Re-evaluate your values to make sure you're still in sync with your partner
Squash boredom and sameness by living each day to its fullest
Fix any problems now, don't wait
Take the time to talk it out, instead of fight it out
Don't hold back on doing the things that interest and excite you
Regardless of the reason, going through divorce is difficult—no matter at what age it occurs. For older adults there can be a lot at stake. Older adults have less money to spare and less time to make up for lost assets. Also, alimony can be a significant issue for this age group. The attorneys at Ayo and Iken are always available for a free consultation.