Some divorces are so amicable no lawyers are ever used. It isn't until a few years down the road that the problems start. One of the biggest issues is the division of property. Unless you use a lawyer to document how property is to be divided, you could find yourself back in court later on arguing over who gets the big screen TV or the bedroom suite. You don't want your divorce to come back to haunt you. Using a divorce lawyer makes the process simple and easy. Doing otherwise may "bake in" some problems into your settlement agreement that become difficult to straighten out later.
Break It Down
Divorce isn't easy and you may not think about every little detail and piece of important property. Perhaps you bought a one of a kind, expensive painting together. It may not come up initially, but a lawyer will help you remain calm and guide you through a piece by piece inventory. A single lawyer can work with both parties so you still get an amicable divorce, but without any pesky issues later. Even though a lawyer only represents one person at a time – the lawyer can easily facilitate the divorce of both people. In the end most properly done, uncontested cases remain simple and amicable.
Legal Saving Grace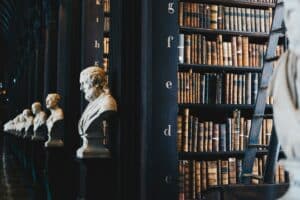 Request a Free Consultation
Once an inventory is taken and both parties agree, a lawyer finalizes all paperwork to prevent any loopholes that could be used against you. The idea is to protect both parties so you can both move on with your lives without going to war over something simple. Doing it on your own leaves you vulnerable. Having a divorce lawyer on your side can be the difference between the smooth divorce you both want and a mess a few years later. Any mess created becomes extremely complex and expensive. The resulting mess can blow up into a multi-hearing case involving hundreds of documents and thousands of dollars. A little bit of "proper" work at the beginning can avoid all of that.
Worth The Money
One of the biggest reasons couples don't hire a lawyer to handle the fine details of a divorce is to save money. However, if questions over property ownership come up later, you'll spend far more in legal and court fees, not to mention the added stress. Spending a little now saves you time, money and hassle later. Trusting that your spouse won't stir up trouble later may seem like a good idea at the time, but it's not. Trust a lawyer to guide both of you instead. But one thing to always remember: an attorney represents the interest of the client only. That means a lawyer can help the two of you with documentation but is ultimately the lawyer for just one of you – with regard to interests.
Get the best you can afford. Divorce is deceptively complex. A dollar saved today can turn into a ten thousand dollar bill later.