June 1st, 2018
A landmark day for family law came in Virginia Friday as Gov. Ralph Northam approved a bill that will mandate the courts give great weight to awarding joint child custody to both parents in divorces a little more than two years after Florida Gov. Rick Scott vetoed a bill with a similar premise.
Northam approved House Bill 1351 on May 18, after both the House and Senate voted unanimously in March to send the bill to the governor. The bill, which will take effect July 1, offers new language stating: "The court shall consider and may award joint legal, joint physical, or sole custody, and there shall be no presumption in favor of any form of custody."
The bill drew strong support from the National Parents Organization who issued a March press release urging Northam to sign it.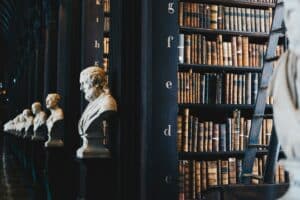 Request a Free Consultation
"It's encouraging to see Virginia's legislators unified in their support for what research continuously shows is best for kids – and that's spending significant time with both of their loving parents," said Christian Paasch, Chair of National Parents Organization of Virginia. "Gov. Northam previously stated he would sign a shared parenting bill into law, and we hope he will soon do exactly that. As we know, he is also a pediatric neurologist – signing this bill into law would represent a historic moment for children, as it would bring the Commonwealth's laws in line with decades of child development research."
The press release also went on to reference an article in the Washington Post that reported "more than 20 states have recently considered legislation supportive of shared parenting – a child custody arrangement that seeks to maximize a child's time as much as possible with each parent. Virginia's bill supports shared parenting for fit parents in cases without a history of domestic violence."
One of those states that has kicked around reforming custody laws is Florida – where most recently in 2016 a bill with a 50/50 child time-sharing provision that would have mandated the courts presume that equal time-sharing between parents is in the best interest of the child fell to Gov. Scott's Veto pen.
Florida's SB 668, which held the 50/50 time-sharing provision, had a murkier road to the governor's desk than Virginia, as lawmakers tied it to a larger bill that sought to also bring alimony reform to the state.
For several years, the Florida legislature has been working toward setting guidelines for judges to implement alimony in divorces cases, an effort that has found success in the House and Senate, but failed to find favor with Scott.
In the aftermath of Scott's veto of SB 668, advocates of alimony reform blamed conflating that issue with 50/50 child time-sharing into one bill as leading to the bill's death. Scott pounced on the 50/50 time-sharing provision as his reason for vetoing the bill. In his veto letter, Scott wrote this regarding the provision:
"The one constant though is that when a divorce involves a minor child, the needs of the child must come before all others. Current law directs a judge to consider the needs and interests of the children first when determining a parenting plan and time-sharing schedule. This bill has the potential to up-end that policy in favor of putting the wants of a parent before the child's best interest by creating a premise of equal time-sharing. Our judges must consider each family's unique situation and abilities and put the best interests of the child above all else."
The veto in 2016 led to legislators filing an alimony reform bill in 2017 that did not address child-time sharing issues, but it later died in committee without a vote with many alimony reformers believing it futile to pursue a bill they thought Scott would eventually veto no matter the content.
Since then there has been no legislation filed regarding 50/50 child time-sharing or alimony reform, while Scott is leaving the governor's office due to term limits and is engaged in running for U.S. Senate against Sen. Bill Nelson. It remains to be seen if family law issues are addressed on the campaign trail for governor. The alimony reform movement already received a blow from the fall from grace of one advocate – former candidate for governor Sen. Jack Latvala – who pulled out of the race earlier this year amid a sexual harassment scandal.
Family law issues have, however, been at the forefront of some political campaigns thus far, with Florida House District 64 candidate Terry Power making family law reform a focal point of his campaign. One group, Florida Family Law Reform Political Action Committee – which Power used to chair before running for office – has also vowed to advocate for filing alimony reform legislation once Scott has left office.
We will keep you posted on any family law developments.
April 26th, 2017
It has been a successful couple of days for two child time-sharing bills moving through the Florida legislature as they passed two more key Senate and House committees, but it remains to be seen whether a reported bitter budget standoff between the two chambers will endanger the legislative session.
Both Senate Bill 590 and House Bill 1337 passed committees early this week, which if passed would establish a standard voluntary child time-sharing agreement parents can enter into at the time a party signs on to pay child support, thus allowing parties to avoid taking such decisions before circuit court judges.
The driver of the bill, Republican Sen. Jeff Brandes of St. Petersburg, saw SB 590 overwhelmingly pass the Senate Appropriations Committee today in a 17 to 0 vote. Yesterday, on April 24, its sister bill, HB 1337, also sailed through the judiciary committee in 14-4 vote.
The bills have easily passed through each committee to have reviewed them even in the face of continued opposition from the Family Law Section of the Florida Bar, which maintains child time-sharing issues are unique to the child and should not be addressed by a "one-size-fits-all" plan, but instead on a case-by-case basis in the courts.
If a bill passes, the new law would take effect Jan. 1. But obstacles remain outside of the bills purview that could put them and other proposed legislation in jeopardy as numerous media outlets are reporting up the minute on bitter budget negotiations between the House and Senate that could stall the entire session. We will keep you posted.
April 19th, 2017
One of two bills we have been following that will dramatically change how Florida handles child time-sharing cases has surged this week through another House committee and has garnered a first reading.
HB 1337, sponsored by House Rep. Jose Felix Diaz, R-Miami, easily passed the Government Operations & Technology Appropriations Subcommittee favorably in an 11-1 vote on April 17, and obtained a first reading by the House late last night.
This comes as HB 1337's sister bill in the Senate, SB 590, filed by St. Petersburg Republican Sen. Jeff Brandes, won unanimous passage from the Senate Appropriations Subcommittee on General Government last week and on April 17 was placed with the Committee on Appropriations. It is not yet on an agenda with that committee, but we will keep you posted.
The bills propose to offer non-custodial parents the ability to set up standard child time-sharing plans at the time they establish making child support payments with the Florida Department of Revenue. If a bill passes, the department will be tasked with coming up with a standard child time-sharing agreement form which parents can voluntarily sign onto and bypass circuits courts and their associated fees. The bills are slated to take effect Jan. 1.
April 12th, 2017
A companion bill in the Florida House to a Senate child-time sharing bill we have been covering extensively has passed its first committee this week. The bill, HB 1337, sponsored by Miami Republican Rep. Jose Felix Diaz, is companion to Senate Bill 590, filed by Sen. Jeff Brandes of St. Petersburg.
Brandes' bill has breezed through two committees in the Senate, and the companion bill filed by Diaz passed the Civil Justice and Claims Subcommittee in an 11 to 3 vote. It has now been moved to the Government Operations and Technology Appropriations Subcommittee, which will no doubt be looking at the projected cost of implementing the bill, which is estimated at around $690,000.
The proposed bills are similar in that they would add language to Florida law that governs the handling of child support by the Florida Department of Revenue. If passed, when people meet with the revenue department to set up their child support per his or her Title IV-D order, they would also be presented with an optional child visitation plan for unmarried parents. If both parents approve of entering into the voluntary plan, completing child time-sharing plans through circuit courts and its associated fees would be bypassed.
In most cases – if a child is older than three and the parents live within 100 miles of each other – the visitation plan would be for the parent who owes child support to have parenting time with the child every other weekend, one evening per week, every other Thanksgiving break, part of each winter break, every other Spring break, and two weeks during the summer.
The bills have their detractors, however, as members of the Family Law Section of the Florida Bar have come out in opposition of setting up a one-size fits all formula arguing that child time-sharing decisions are unique to each child and should be addressed in the courts.
February 24th, 2016 – A key bill we have been following regarding equal child time-sharing in divorce has passed the Florida Senate. In a 23-15 vote, SB 250 – sponsored by Brandon Republican Tom Lee – passed after years of controversy surrounding the issue.
The bill would mandate courts presume that equal time-sharing between parents is in the best interest of the child. And to deviate from that a judge must now submit in writing why based on a list of possible 22 criteria, 20 of which are already law and the other two added by SB. 250. The bill would take effect October 1.
But before that, 50/50 still has to be addressed in the House, where a similar bill, HB 553, sponsored by Rep. John Tobia, R-Melbourne, has not seen action since a first reading Jan. 12.
Meanwhile, alimony reform continues to make its way through the Senate as well with SB 668 slated for a hearing this afternoon in the Appropriations Subcommittee on Criminal and Civil Justice. It would also be a landmark change to family law in Florida by setting guidelines for judges to calculate alimony based the length of a marriage and incomes. Currently, alimony awards are all over the map based on the judge's discretion.
We'll keep you posted on whether 50/50 time-sharing is addressed in the House and what happens with alimony reform in both chambers.
February 11th, 2016 – Florida lawmakers have pushed a bill that presumes equal 50/50 time-sharing through another committee. The Senate Rules committee found favorable SB 250 by a vote of 7-4, joining the Judiciary Committee in passing the bill. It has now been placed on the Senate calendar for a second reading.
It is another key step to the Florida courts presuming that 50/50 child time-sharing is in the best interest of the child. The bill's sponsor, Brandon Republican Tom Lee, spoke to the bill today saying if it passed it would make 50/50 time-sharing the policy of the state.
Lee said it would put mothers and fathers on equal footing during a divorce, but still gives judges the discretion to deviate from 50/50 time-sharing based on the circumstances of the case. Lee said this about current Florida law regarding child-sharing:
"There is a wide disparity of outcomes that are occurring in our state court system depending on the values and perceptions of a particular judge in a particular geography in our state."
Meanwhile, on another family law front, SB 668, which would provide judges guidelines for judges to calculate alimony based on the duration of a marriage and the parties incomes was scheduled this week for a hearing with the Judiciary Committee, but the agenda ran long putting it off for another day. We'll keep you posted.
April 30th, 2015 – In a surprise twist the alimony bill appears at a dead end for 2015. The legislative session ends on May 1st and with it any chance of reviving the bill. Because that bill contained the new custody provision – any change is effectively dead for 2015.
March 22nd, 2015 – an add on to the Florida senate version of alimony reform bill creates a 50/50 starting point for all child custody decisions. Because this provision is not contained in the companion bill, it carries little change of surviving the legislative session. We will keep you posted.
After some significant changes to Florida child custody laws a number of years ago, there has been a drop off in legislative success regarding child custody. We have assembled a quick overview on proposed laws during the last decade, and the resulting success or lack of success.
This page will be updated each monty to bring you the latest news of new Florida custody laws.
* At this point nothing new in Florida child custody legislation will happen until the beginning of the 2015 legislative season.
2014 – died in legislature
SB 750 – Rights of Grandparents and Great-grandparents
This bill was an attempt to expand the custody and visitation rights of grandparents and great-grandparents in Florida. The Florids Supreme Court struck down previous laws giving grandparents some rights. This law was the latest attempt to reinstate the rights of extended family.
2014 – died in legislature
HB 789 – Rights Of Grandparents And Great-Grandparents
Another bill that attempted to establish grandparent visitation rights. The problem with many of these types of laws is that they directly affect established constitutional rights of parents.
2013 – died in legislature
CS/HB 19 – Grandparent Visitation Rights
One of a multi-year effort to grant visitation rights with children to grandparents on both sides of the family.
2013 – vetoed by Governor Scott
CS/CS/HB 231 – Family Law
This landmark legislation was and still is known as the alimony reform bill. A less controversial component, but relatively unknown, was a provision that required judges to begin their thinking with equal parenting time. This one provision would have changed the face of child custody law in Florida. Unfortunately the alimony provision received all the attention and caused the demise of the proposed law.
2013 – died in legislature
SB 1466 – Shared Parenting
The first attempt in Florida to create a law that steered judges to grant equal parenting time to both parents.
2008 – died in legislature
HB 1315 –Child Custody and Visitation
This proposed child custody law created a "presumption" that contact with any parent guilty of domestic violence was detrimental to a child. This law, if successful, would have created tremendous amounts of litigation over child custody, and domestic violence issues.
2008 – Child Custody – signed by Governor
Landmark Florida custody law that completely remolded the concepts custody attorneys work with every day. The law called for elimination of the Primary Residential and Secondary Residential titles. It also eliminated the term "visitation". The 2008 new custody law required courts to approve a comprehensive parenting plan, consisting of over a dozen pages of detailed plans for parenting children. Finally, the law eliminated any presumptions that parenting time should be a given pattern. Many people mistakenly thought that change created a requirement that judges grant rotating custody in all cases.
2008 – signed into law by Governor
SB 2532 Relating to Child Custody and Support
This law started a larger trend – to equalize rights of both parents in child custody cases. This law changed the main title of the divorce and custody statutes to include the phrase: "Time-Sharing" and eliminated the word "Custody". That new law also expanded protections for military members involved in a child custody case.