Child Support – Recent Trends
Many Florida child support attorneys will tell you that child support is cut and dried and not subject to manipulation or change. Child support in Florida goes by the income of the parties and nothing more. But that is not the truth about support cases. There are many areas of technicalities in the courts and many opportunities to improve your situation. There are also many traps to avoid.
The Recent Trend in Courts
A major trend in Florida courts is to leave Department of Revenue (DOR) cases alone and maintain support orders unchanged. Years ago it was common practice for a divorce or paternity court to readdress child support – even if it was already set by a child support hearing officer in a DOR case. That still seems to be the situation in many court jurisdictions. But recently many judges do not want to adjust the prior DOR support order. Now, there is a growing trend to conduct a divorce or paternity case and address parenting time – but to leave intact the separate DOR support case. That trend appears to be growing and must be investigated as part of case planning for any divorce or paternity case in Florida.
Pros and Cons
There are pros and cons to this trend, depending on whether you are the obligor or obligee for child support. There can also be upsides or downsides considering whether the support order is excessively high or low. The first issue to deal with is the presence of two distinct cases, with separate case numbers. If you have retained a lawyer for your child support issue the potential cost would rise due to the presence of two cases. Two cases means two judges, two sets of hearings, two filing fees, and two separate processes to keep track of. Attorney fees are always going to rise when there are two cases. The advantages can be strategic issues relating to the fact that two cases present a higher barrier for the other party to address.
Evolving Procedure
Here is the practical side of the current trend. A person paying child support that also goes through a divorce or paternity case must conduct their case, establish a parenting plan, mediate, wind through all other issues, finish the case – and then reopen the Florida Dept of Revenue child support case for modification. That involves a new filing fee, new process server, and an entire new support case. On top of that there is a new judge that is devoted to those types of cases. Add in the fact there is another opponent to deal with – the Florida Department of Revenue. And the DOR can be stubborn about child support modification. In most courts, the DOR retains its own attorney. Sometimes that attorney is from the Florida Attorney General's office. Sometimes the Florida State Attorney's office represents the DOR. In some counties, the DOR retains a private law firm. No matter which county you file your case in there is a dizzying array of different people to deal with.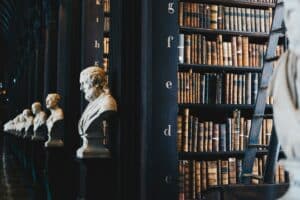 Request a Free Consultation
On top of the necessity to open a second case, DOR cases tend to be wasteful of time for private child support attorneys in most Florida counties. Instead of a tightly scheduled hearing time, many DOR hearings are scheduled in blocks. That means your attorney may have to wait in the hallway one to two hours before the hearing. The bottom line is that the separate child support case will be a duplicate effort by you or your attorney.
Our Child Support Attorneys
The child support attorneys at Ayo and Iken PLC have experience dealing with Florida Department of Revenue Child Support Enforcement and how they interact with paternity, custody, and divorce cases. Careful handling of your child support case can help you save money and can help prevent duplicate effort.
Howard was my lawyer during my bankruptcy and he was fantastic. Understanding, non judgemental honest and upfront… all the things we hear that lawyers aren't. Even almost a year after my case was done with he corresponded with me through e-mail and over the phone with my questions. I would recommend him to anyone.
Call 1-800-469-3486
or fill out form
First Name
Last Name (required)
Phone
Email (required)
Optional Message
Need assistance with this form?
If form does not function, send inquiry to:
I hired Howard Iken as my attorney to handle my divorce case. Not only did he secure a win for me in the eventual divorce trial, he was also successful in having the post divorce trial petitions (4) filed by my ex-husband dismissed. Mr. Iken is very professional and adept at developing strategies that are favorable to his clients. He is organized, thorough, creative and more than willing to go the extra mile. I would highly recommend Mr. Iken's law firm to anyone seeking legal services.