Some of the most important decisions you will ever make will be made during your divorce in Clearwater. A divorce in Clearwater or anywhere is one of the toughest challenges you'll ever face, and it's important to act fast and have a plan. We understand that all of those details are made so much harder by all the conflicting emotions a divorce in Clearwater brings up. It's hard, but you don't have to go it alone: make a counselor part of your Clearwater divorce team. Counselors can give you perspective and help you find peace of mind even during this difficult time: that's just why we've compiled this directory of verified counseling resources throughout Clearwater, Florida and Pinellas County. The help you need is really only a click or phone call away, so don't pass it up.
Grief Counseling
Don't let anyone tell you otherwise: everyone mourns during a divorce. No matter who initiated it, it creates a sense of grief that leaves everyone wondering what they could have done differently. A divorce in Clearwater is no different. The catch? You can't let the grief make your decisions for you. There are several counselors in Clearwater, Florida who focus specifically on grief and mourning issues. There are also public programs and resources that you can use to help you understand the mourning process and what steps to take next. Choosing a counselor is a major decision; consider calling ahead, and make sure you talk directly to the therapist. If free consultations are available even better. A grief counselor should be compassionate, understanding, and discreet. Many grief counselors have experience in medical institutions and critical care. Hospitals provide grief counseling resources and may be able to offer referrals even if you do not qualify for their in-house grief counseling assistance.
Relationship Counseling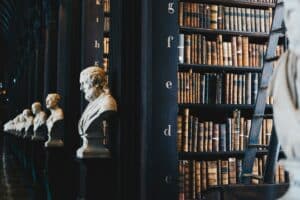 Request a Free Consultation
Consider where you are in your Clearwater divorce. Maybe you see it on the horizon and you're making plans to protect yourself and your family. If so, relationship counseling is an excellent way to address those danger factors that have put the idea of a Pinellas county divorce in your mind. A relationship counselor can help you work through problems communicating or issues with intimacy that might make it harder for your relationship to work. Even if your Pinellas County divorce is finalized, the right kind of relationship counselor might still have something to offer. Sometimes, even a divorced couple copes better with the aftermath through group counseling. Family counseling is also available if there are shared children. The focus in this kind of counseling arrangement is to help the couple set aside their issues and work together as parents. No matter the form of counseling, it is generally helpful in helping the counseled person learn more about the way they relate to others. This leads to a better quality of life in the long term, and is a strong way to invest in mental health.
Religious Counseling/support
Religious support is one of the most important ways many people cope with crisis, like a divorce in Clearwater. Though some counselors offer services from an explicitly religious perspective, it is often just as effective to seek help from the leader of your local congregation or other religious body. Notably, there is a thriving Jewish community in Clearwater with many temples and well-developed community outreach programs for members of the faith. Your pastor, priest, or rabbi can also offer you divorce advice in Clearwater from a religious perspective. It's normal to wonder what your place is in the community during a divorce, and your local house of worship can be an important source of the strength you need.
General/Misc. Counseling
There are a lot of ways someone might react to a Pinellas County divorce. It's not unusual to feel profound depression, loneliness, and a host of other reactions. You might wonder if what you're going through is "normal," but now's not the time to judge yourself. In this section we've listed a number of other resources including counselors for depression, suicide, and substance abuse. Many people struggle with these serious issues during a Clearwater divorce. There are specialized counseling services and treatment centers that can help you overcome them throughout Pinellas County and the area. Likewise, you might feel stressed and generally unhealthy; holistic health counselors can give you tools to control stress and cope with daily life during your Clearwater divorce. Every form of mental health and wellness counseling is available in Pinellas County or the surrounding area, so don't hesitate to look for help.