As the county seat of Pinellas County, Clearwater may be the smallest city in Tampa Bay, but it has its share of law offices that will provide divorce advice in Pinellas County and Clearwater free legal advice when you need it. If you're facing a legal challenge, the first step is often the most challenging and confusing. Connecting with the right attorney can help you make sense of your situation and take the right steps to succeed. Use this legal resource guide to find out more about Pinellas County free legal advice, court self-help, divorce lawyers in Clearwater, and other important resources. Information is power when it comes to any legal problem, so use this to start your research. The choice of an attorney may be the most important one that you make.
Self-Help Court & Legal Resources
Once almost unheard of despite being a basic legal right, self-representation in the court is becoming more common. Certain kinds of cases can be effectively argued without an attorney present in the courtroom if you have plenty of research and the facts on your side. But that doesn't mean you shouldn't seek Pinellas County free legal advice before you make the decision and before you appear in court. On the contrary, many attorneys are willing to help you build your case in a consultative role. Pinellas County has a large network of legal self-help centers that can take some of the mystery out of the process for "pro se" litigants who want to represent themselves. For Clearwater free legal advice, this is definitely the place to start if you plan to argue your own case.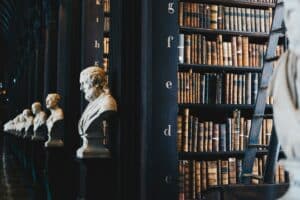 Request a Free Consultation
Legal Aid Resources
Legal aid is there to help you when you can't afford the high price of traditional attorney services. The Pinellas County Community Law Program offers an array of resources for those looking for Clearwater free legal advice. In some cases, you may be able to obtain completely free ("pro bono") legal representation to handle your case. Don't limit your search to the Internet: the Family Care Council, listed below, has several legal aid resources that aren't associated with websites. Likewise, even though not all private law firms advertise pro bono services, many might be willing to assist you under the right circumstances. Set up a face-to-face consultation for Clearwater free legal advice and you might be surprised at the results you get.
Domestic Violence Shelters/Resources
Domestic violence is a problem that can endanger your life and those of your loved ones. The first step to dealing with domestic violence is to get out of the dangerous situation, but it can also be the hardest. The Haven of RCS in Pinellas County is one of Florida's most established domestic violence shelters, and it serves as the local center for comprehensive domestic violence protection and support. As with many shelters, visitors can have their basic needs provided for in a safe environment and get the legal resources they need to take action. Temporary shelters are also available and can direct their residents to long-term legal resources and other help.
Divorce Court Resources
When looking at divorce court resources, realize that what you need may change based on the stage of your divorce and how complex it is. Issues like spousal support, shared assets, and child custody make it necessary to consult divorce attorneys in Clearwater for expert advice. If your divorce is amicable, you may be able to handle these matters with court-appointed mediation. But, in most cases of divorce, a dedicated law firm is needed to ensure that your rights are respected during this challenging time. Visit the Clearwater Divorce Attorney Blog below for Clearwater free legal advice, and the Divorce Law FAQ for an overview of the process.
General/Misc. Legal & Court Resources
Clearwater free legal advice extends beyond the categories covered so far. You can find professional legal assistance in Clearwater to deal with virtually any issue you might encounter. Most people are familiar with legal categories like bankruptcy and personal injury, two situations that may occur alone or in conjunction with other legal issues. But there are also many other types of legal practice that can be valuable in certain situations. Even if you have no legal concerns at the moment, keep these links in mind if the need ever arises. Forewarned is forearmed, and the internet makes it easier than ever.