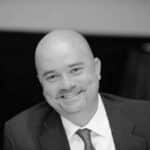 Robert Napper
Welcome to the Ayo & Iken legal roundtable. We tackle the toughest legal issues with down-to-earth commentary you can use from our expert panel of attorneys from Tampa Bay to Orlando.
In this edition, we discuss the crucial role guardian ad litems play in the court system. Sadly, the voices of children can get lost during divorce and dependency cases, but there is a mechanism the courts turn to in order to obtain information regarding a child's living environment and allow for free discussions with that child to ascertain facts amid the most difficult of situations.
We talked about these issues with a legal team gathered for the day.
My discussion also includes special input from Kelly Swartz, director of legal services for the statewide Florida Guardian Ad Litem Program. She gives excellent insight as to how guardian ad litems within her organization play a vital role in child dependency cases where issues such as child abuse and family dysfunction are addressed. Here is what we discussed:
If children are involved in a dependency or family law case, the appointment of a guardian ad litem may be deemed necessary by a judge. What does that mean for someone?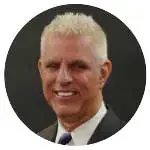 Bruce Przepis
Loosely stated, a guardian ad litem is what is called a "friend of the court". Strictly speaking, by statute they are considered a party to a case on behalf of a child or children. And the reason I mention that is having a party status is just as important as the mother or the father, who are also the parties; so essentially the guardian ad litem has many of the same rights as the father and the mother in a divorce or custody litigation. They can file motions or have a lawyer represent them in filing motions. They can make arguments in court and speak to the judge in hearings as opposed to just being a witness that one party or the other wants the judge to hear from.
Howard Iken
It is important to note the differences between a Guardian Ad Litem in a dependency case and one in a family law case. A dependency case will much more likely involve a GAL and they have a role more rigidly defined by statute. They tend to be volunteers that receive in-depth training. A family law GAL is more often than not a local attorney and is sometimes compensated by the hour. But the goal of every GAL is similar – to give a voice to the child and help determine their best interests.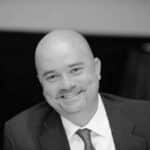 Robert Napper
What is the role of a guardian ad litem?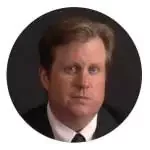 Jason Ponder
A guardian ad litem is a voice for the child. Children under a certain age do not have the ability to testify in court under normal circumstances. A guardian ad litem is usually an attorney that is court appointed that befriends the child, interviews witnesses of the parties, listens to the child's concerns and provides a report that dictates and states what a child is feeling: this is the current situation that the child is in, and this is what is in the child's best interest according to the ad litem's observations. It's an individual who can get close to the situation and who can get neutral distance from the parties and give a child a voice that he or she might otherwise not have.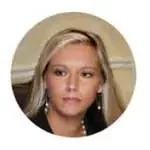 Jeana Vogel
Mostly, the role of the guardian is to give the children a voice and to give the court a third party outside perspective as what is going on in the home. A lot of times guardians will make a specific recommendation as to time-sharing schedule for the parties and the children. And often they will state whether they believe a parent can handle shared parental responsibilities, or whether one parent is more appropriate to have sole decision making authority.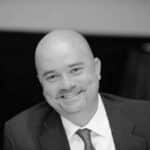 Robert Napper
Why is a guardian ad litem at times legally necessary?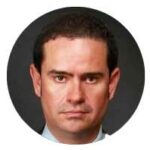 Alberto Ayo
The biggest factor is that what a child tells a guardian ad litem is generally accepted by the court and not as hearsay. So let's say if a child tells me mommy has been hitting me, or daddy has been hitting me, I can go and tell the courts that is what the child says. But the mother or father's testimony as to what their child says would be considered hearsay. A guardian ad litem can give the courts a more well-rounded picture of really what's going on than the scripted pictures both sides want to paint for their clients.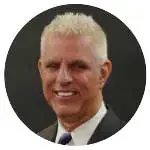 Bruce Przepis
That is right, what a child or any witness says outside of court could be considered hearsay. And so as we are always careful to try not put the child in a position where a child has to testify, many times the court will appoint a guardian ad litem who would typically prepare a lengthy report so now the judge has not only heard from the parties or perhaps witnesses, but now has a fairly good picture of the child's perspective of what their life is like and what the divorce and custody process has done to them. And I think in many cases it allows the court to make a more fair and effective decision.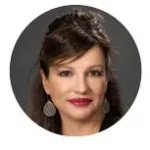 Beth Clause
The role of the guardian ad litem is pretty neat; I think it's a good concept. They help children, they represent the interest of the children by looking at all different aspects of their lives. I think it's good because they can relate to the child. They can say things on behalf of the child that a child probably wouldn't say about their parents if they didn't have somebody representing their interests. So that's what they do and it's a good thing.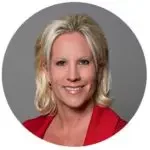 Claudia Blackwell
I think it is also the best way to get a feel for a child's preference as to which parent he or she wants to live with. And when you have a guardian ad litem on board it can make for an easier transition because it's a more in-depth process.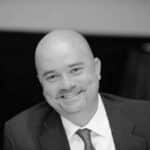 Robert Napper
Is the appointment of a guardian ad litem by the courts frequent?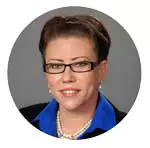 Jennifer Schulte
It happens quite often. A guardian ad litem can be very beneficial in a case. Sometimes you have two parties or two parents who are unable to come to any agreement for whatever reason. Because of whatever hurt or wrongdoing was done, they can't communicate, they can't co-parent and they can't work together on making decisions. At that point, you need a voice for the child in the courtroom. The guardian ad litem is able to go into homes. They get to know the mom, they get to know the dad, and often they even get to know the grandparents. They talk to people at school about a child. As they build this trust with the child, the child generally is open and honest allowing us to bring the child into the courtroom so to speak, without physically doing so.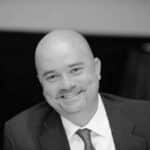 Robert Napper
Who are guardian ad litems?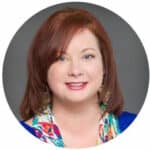 Crystal Phillips
A guardian ad litem is sometimes an attorney or a psychologist but is more often a volunteer appointed by the court to be the voice of the children. So they have the insight and knowledge to investigate and either file a report or testify in court if necessary regarding what the best interest of the child really is and can make recommendations with the court regarding how much time the children should spend with the parent. Or should the children go to a particular school? Things like that. They can also recommend who should be making the parental decisions for the child. There are all kinds of information they can provide to the court.

Kelly Swartz
With our program, which handles dependency cases as opposed to family law situations, guardian ad litems are volunteers who take part in training to become certified. Once a person is certified, it's a team approach. We describe our advocacy for the best interest of the child as a three-legged stool. Our guardian ad litems work within a team model that is collaborative effort. Each GAL on a particular case works with what is known as a Child Advocate Manager, or CAM, and a Child's Best Interest attorney, or CBI. As a team they determine what is in the best interest of the child. Really it's the GAL volunteer who gets to know the child best and becomes an advocate through frequent visits, going to their schools, and meeting with family members. All the while, the CAM is a program expert that is there for advice and coaching, and the CBI is available if any motions need filing or representation is needed in circuit or appellate dependency courts.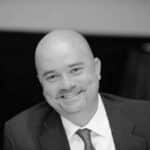 Robert Napper
Is being a GAL volunteer emotionally taxing as many cases may involve children who are abused, without a home, or estranged from their parents?

Kelly Swartz
We tell people from the beginning, 'if you are looking for warm and fuzzy work this may not be for you.' You encounter children in very difficult situations and many times their parents may not be especially happy you are there. But believe me there is plenty of happy stuff as well. We get kids re-united with their parents, we get kids adopted, we find them loving homes. Our volunteers give of their time and do amazing work.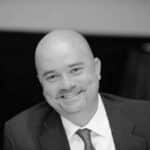 Robert Napper
Do you ever advise your clients on how to deal with guardian ad litem should one be appointed to their case?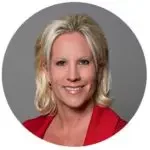 Claudia Blackwell
Absolutely. I always recommend to clients when they meet with a guardian ad litem or a psychologist in a case to have outlines of what they want to actually say. So when you get in a discussion it's not just an emotional outburst but you actually get across what you want to say about what has been happening in the household.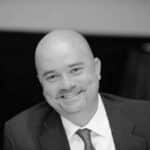 Robert Napper
That concludes our roundtable and we hope it sheds some light on the role guardian ad litems may end up having in your case. A very special thanks to Kelly Swartz for taking part in our discussion. As usual – thanks to all the dedicated attorneys at Ayo and Iken for contributing your knowledge and experience to the conversation. See you next time.
For more information on the Florida Guardian Ad Litem Program, and how to volunteer to become one of more than 10,000 of their volunteers within the organization, log onto www.guardianadlitem.org.
Our specialized content, video, and other informative media are based on input from Ayo and Iken team members, outside guests, former team members of Ayo and Iken, independent journalists, and subject-matter authorities. The opinions expressed do not necessarily reflect the official position of Ayo and Iken. Attorneys that are not current team members at Ayo and Iken may be reached through their member listing on the Florida Bar website: www.flabar.org