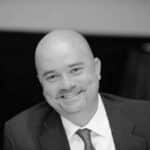 Robert Napper
Welcome to the Ayo & Iken legal roundtable. We tackle the toughest legal issues with down-to-earth commentary you can use from our expert panel of attorneys which spans Florida from Tampa to Orlando and Miami
In this edition, I will be dealing with issues surrounding financing a divorce. Our attorneys will be discussing how you can save money on your case, making sure you have the funds you need to protect yourself legally in a divorce, and the how the court views your setting aside funds for a lawyer.
I discussed these issues with our attorneys across Florida including Alberto Ayo, Crystal Knox, Claudia Blackwell, Zonald Spinks, and Jeana Vogel in Tampa; Jason Ponder out of Orlando; and Bruce Przepis in New Port Richey. Here is what we discussed:
Do you have any thoughts on getting ready financially for a divorce?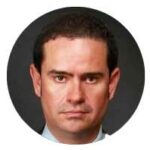 Alberto Ayo
It's not a good idea to enter into a divorce thinking how you are going to save money. The idea should be how are you going to protect your rights and assets because being frugal is good in life, however, you may lose much more than you gain if you do not invest the adequate funds needs for aggressive representation. You should always be prepared for the worst in any type of legal action but in divorce you are dealing with situations of human emotions. Keep in mind many times people who are getting divorces and who are upset at each other were once very much in love. But things change. You may be in love at one time and then a few years later you may be very upset at that person and the love has gone away. The same can happen in a divorce that begins amiable but can turn contentious very quickly. One thing that is predictable when it comes to human emotions and that is that they are unpredictable.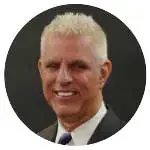 Bruce Przepis
I think you have to be realistic. If you know the divorce is imminent and you have warning you need to protect yourself financially. If you see it coming over months and months, start squirrelling some money away. Put it in your name where the other side can't take it or access it. Take out a credit card. Talk to a family member. Preparing for a divorce financially in terms of making sure you can pay your lawyer is just as important as the legal issues. You can have the best case in the world but if you are not able to pay a lawyer, it's not going to be a very good case.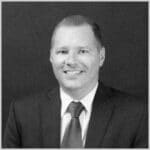 Zonald Spinks
I think it comes more down to people identifying what their exposure is. If your divorce is going to cost you $15,000 that may seem like a lot but if your exposure in court could amount to $200,000 then that is a benefit.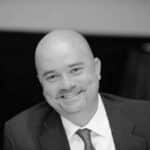 Robert Napper
How do you go about making sure you have enough money for your attorney?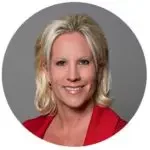 Claudia Blackwell
It can be like a car payment. You need to have adequate credit available if possible, or with our firm we offer financing. Take out a loan or borrow money from a retirement fund if you have to. Attorney's fees are considered a necessity so you can incur debt to hire an attorney for that purpose and the court will look at that later.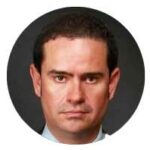 Alberto Ayo
You can start moving monies over to separate accounts. That's why it's really important to know what you have upfront in order to plan for what you need. Planning is important but also be aware if you see your spouse doing things with your finances that make you feel he or she is going to take money out of account. Then it may be time to secure funds for yourself. But keep accurate records. You will later have to declare what you took and why you did it.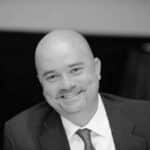 Robert Napper
Do the courts hold it against you if you set aside money for an attorney during a divorce?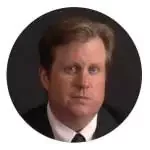 Jason Ponder
No. It's never frowned upon by the court to secure funds for an attorney. You have a right to protect yourself. I honestly don't think that retaining an attorney affects anyone negatively.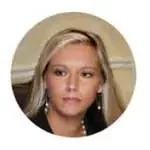 Jeana Vogel
You have the right to an attorney. Any type of money whether it's yours or the other side can be used as long as it is used for necessities, whether it is money from their retirement accounts or any other account. A lot of times retirement accounts will also allow you to take out sums of money without a penalty if it is pending a divorce. So I always ask people to look at their retirement accounts to see if that is possible. From their own bank accounts, they can take all of it technically and if they spend it on necessities they are ok.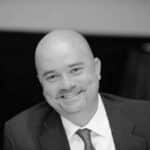 Robert Napper
What do you do if you find yourself cut off from all the funds?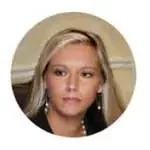 Jeana Vogel
Too many times that happens. Reach out to family or friends. Churches can be great for helping people. See what you can do to find yourself a good support system for a good four to five months so we can get you into the court and get you some help because getting money before then from the court is not always realistic. If you are going go to family for support, I always tell people that it should be in the form of loans because gifts of a recurring nature will be detrimental to a client because they could be imputed to that person as income. And it also reduces their need so it's always good to do a promissory note so it's a loan. It can't just be a loan verbally you have to have an actual promissory note.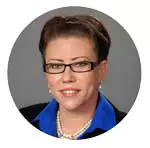 Jennifer Schulte
We can do temporary relief hearings where you ask for the other side to give you money but you have to wait that out until the first mediation in most counties. Some people have been able to get the other side to pay their attorney's fees just because they know they are going to pay them anyway, but most of time those are the uncontested divorces.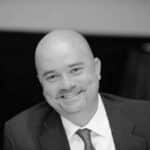 Robert Napper
Once you have an attorney, how to you go about saving money in a divorce?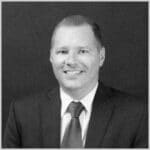 Zonald Spinks
It is also important to be clear with your attorney about what you want so you don't waste time. If your attorney asks you for any paperwork, you complete that in a timely manner. You don't bombard the attorney with questions after question after question about every little detail and calling them multiple times because most likely you are going to run through your retainer. We see clients who do that and they are not maximizing their funds as well as possible. We want to maximize the dollars from the client to their benefit.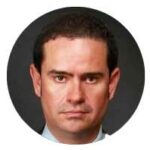 Alberto Ayo
Get all your discourse and documents together in neat packets. Getting things grouped properly so things are more organized is very important. You don't want to spend $120 to $350 an hour to have somebody else organize discovery.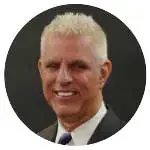 Bruce Przepis
When it comes to saving money, don't call your lawyer every day. I tell people I don't sell tires or cars, I sell my advice. And when you call me I am going to charge you for 10 minutes or 20 minutes to talk about your case. That's what I sell, my advice and my experience. People don't seem to understand that so what happens when they get their first bill is they will discover they have made 600 or 700 hundred dollars' worth of phone calls and they go ballistic. And you try to explain that they would be angry if I didn't take the call but there is a cost. I understand people have questions that come up that are important so I tell people save them, call me once-a-week and we will spend 10 to 15 minutes on them rather than 10 minutes every day. And give it some thought, if it is something that is not all that earth-shattering at the end of the day, let it go. It's important to be realistic. Think about the things that are really important and fight for those things. Don't fight over that turkey platter. If you are going to fight, fight for your kids, fight to keep you retirement funds or for your house, because you can spend an awful of money on stupid things. And judges appreciate that, they don't want to have to divide sticks of furniture, they really don't. Who would?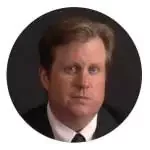 Jason Ponder
If you bring your attorney a four-inch stack of documents and they are not separated or organized it is going to take time. If you bring things in and they are bundled nicely then that saves additional attorney work or paralegal time to decipher and sort through all those documents. So that is really important.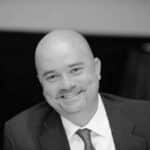 Robert Napper
Is there a way to track your billing comprehensively so you know what to budget for?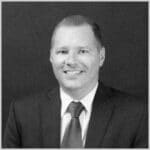 Zonald Spinks
It's good to ask for a regular billing statement or ask your attorney how your funds are. A lot of people don't realize that and don't do it. Then if they need additional funds in their account they are surprised by that. So it's good to have that relationship and have those kinds of discussions. It's very important to have a dialogue not only about your case but also the financial outlook for your case.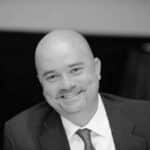 Robert Napper
Great job everyone.This shows the advantage of getting a bunch of very-experienced people in the room. The wisdom boils to the top! Be sure to look around our website for more in-depth articles on divorce, custody, and protecting your personal rights.. Meanwhile we hope to see you come back to the Ayo and Iken roundtable.
Our specialized content, video, and other informative media are based on input from Ayo and Iken team members, outside guests, former team members of Ayo and Iken, independent journalists, and subject-matter authorities. The opinions expressed do not necessarily reflect the official position of Ayo and Iken. Attorneys that are not current team members at Ayo and Iken may be reached through their member listing on the Florida Bar website: www.flabar.org