Divorce can cause even the most level-headed spouse to act irrationally. If you're not sure what to expect from your spouse during this trying time, here are some ways an angry soon-to-be ex may act and a few suggestions on how to deal with it:
Expectation: Threats, Lies and Accusations
During happier times, you and your ex probably felt the need to protect and respect each other, regardless of what was going on around you. But now, your ex may attempt to level accusations against you in order to gain the upper hand in financial matters or child custody. Wrongful accusations are a means to threaten, intimidate or hold power over you.
Solution: Contact an attorney and learn ways to protect yourself. Don't engage in conflict with your ex, whether in person or over a digital device. If your spouse starts an argument, simply hang up the phone, end the text message or walk away.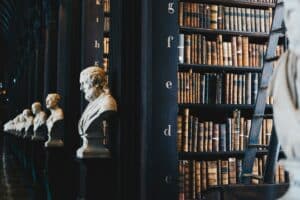 Request a Free Consultation
Expectation: You'll be Kept You From Your Assets
Especially if you're not the breadwinner in the relationship, your ex may attempt to cut you off from shared marital assets as a means of punishment. Marital assets could include credit cards, property, bank accounts or anything the two of you acquired during your marriage.
Solution: Before the word "divorce" even leaves your mouth, make sure your name is added to every marital asset you have. Regardless of how much money either of you earned, any item that has your name on it is a marital asset that must be divided equitably between the two of you. Additionally, relocate all personal valuables to another location, such as a friend's house or a safety deposit box to which only you hold the key. Make copies of all important documentation and paperwork and keep them in a safe place. You will need them later.
Expectation: Flat-Out Thievery
Sometimes, an angry or contentious ex will simply take what they feel they're entitled to by dipping into a joint account, or they may even attempt to apply for credit cards in your name.
Solution: Consider having a third-party monitor your account activities and identification. Services like LifeLock identity theft protection will watch over your accounts, alert you of suspicious activity and let you know if someone has attempted to use your name, address or other personal information. Furthermore, open a separate bank account and post office box so that you can save some cash and receive correspondence without worrying about prying eyes. It's also not a bad idea to get your own credit card in case of emergencies.
Expectation: Emotional Instability and Erratic Behavior
If your ex is acting erratically and seems to be unable to keep his/her emotions in check, it may be difficult, if not impossible, to reason and compromise. We get it.
Solution: This is when having an attorney really comes in handy. Keep communication strictly between attorneys and cease all verbal and nonverbal communication with your spouse. If you have children, arrange pick-ups and drop-offs at public locations such as their school or in front of the police station. If you ever feel that you are in danger, call the police and get an order of protection.
Remember: You may not be able to control your ex's behavior, but you have full control over your own.