By Emily Vasquez: February 14th, love is the air. We're surrounded by images of roses, chocolate, diamonds…and divorce papers. Contrary to the loving holiday Valentine's is cut out to be, it is actually the time of the year that requests for divorce lawyers increases at the highest rate–a steeping 40%.
Seems odd, right? Statistics have actually been recorded on this subject by Avvo.com, the largest legal Q&A forum, directory, and marketplace on the internet. This increase seen for inquiries in divorce is consistent every year, and the phenomenon has even gained its own term.
Leigh McMillian, vice president of marketing Avvo.com, said, "The spike is so consistent and so prominent to warrant it calling the 'Valentine's Effect'."
The numbers are clear cut, but the pressing question is, "why the huge spike?"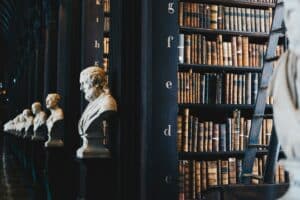 Request a Free Consultation
Some speculate that some couples might hope for the day to reignite the failing marriage, and when that plan doesn't work out, the couple is headed straight for the divorce papers. With the unbridled amounts of pressure and expectation this universal "Love Anniversary" comes with, it is easy for couples to use the day as a "final test" to reevaluate and question their relationship—making it a sure catalyst for a deteriorating relationship.
Another possible reason for the rapid increase is that since Valentine's Day occurs after the important family winter holidays and around tax returns season (the average cost of divorce in the U.S. is $15,000), people find it to be a more convenient time.
This "warm, amorous" season is such a popular time for divorces, that a law firm in Michigan has actually held a contest for a free divorce on Valentine's Day. The winner would be chosen by who had the most compelling plea. The Law Offices of Bentley Law hosted this contest in 2013 and received over 1,000 applications. This year's contest is estimated to have even more applicants participating.
It does not come as any surprise that this holiday can be a stressful one of heartbreak—but the numbers and the severity of the downfalls propelled by it are. Clearly, this day can pose as a difficult, tense, or even depressing time.
For those who have just recently gone through divorce, or are currently going through one around this season, it's easy to feel alone matter how self-confident a person is, especially with the additional reinforcement of jewelry commercials and chatter of coworkers making romantic evening plans.
A good word of advice for those who are in that lonely state: Try being your own Valentine this year. Use this as a chance to practice self-love and acceptance and remember, love isn't teddy bears, candy hearts, expensive dinners, or diamonds. Nor is it a certain day of the year or something defined by your relationship status. Love is a practice and a feeling–one that doesn't require another person by your side. It is always available to you, no matter what you are going through.
Love can be celebrated on your own and when you're able to do so, it better equips you to express love in all aspects of your life and to all those dear to you: your children, friends, family, or even your cat.
So instead of projecting fantasies of someone writing love letters for you, why not write one to yourself? You'll be surprised just how much this can lift your mood.
Note: If the idea of this makes you uncomfortable, there is even more reason to go through with this. As negative as this holiday has been shown it can be, it doesn't need to be a day to bring anyone down, regardless of their situation.
Ms. Vasquez is a Marketing Coordinator with Ayo and Iken PLC.