By Attorney Howard Iken: If you have followed our website and have not been living in an underground shelter, you probably heard the news that a new alimony law in Florida is imminent. This is one of several articles on the subject but not the last. The alimony law revision will have far reaching consequences and is something to stay on top of for anyone in a current alimony case, or anyone with a past alimony judgment. The new legislation just passed a vote in the Florida Senate and is ready to go to the Florida House for their vote. These are the last steps in a long process that will end with the bill going to the Governor for signature. In other words Florida Alimony is about to have the most significant revision in decades.
Here are some detailed provisions of the new alimony law:
The bill amends presumptions relating to alimony based on length of a marriage:
The bill increases the number of years of marriage required for a marriage to qualify as a short-term, mid-term, or long-term marriage.
The bill creates a rebuttable presumption against alimony for short-term marriages, and in favor of alimony for long-term marriages.
The bill specifies percentage caps on an obligor's income that may be awarded as alimony, which are based on length of the marriage, and specifies exceptions to the caps.
The bill amends the forms of alimony: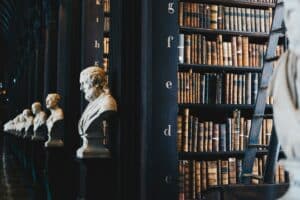 Request a Free Consultation
Permanent, periodic alimony is eliminated.
Forms of alimony are prioritized in order of bridge-the-gap, followed by rehabilitative alimony, and lastly, durational alimony.
The court may not award alimony for a period of time longer than 50 percent of the length of the marriage, unless the obligee establishes need under a preponderance of the evidence. The bill limits the circumstances under which a court may award combinations of alimony forms.
The bill changes the thresholds for modifying an alimony award based on a substantial change in circumstances:
If alimony and child support are payable concurrently, a reduction or termination of child support does not singularly justify modification of alimony.
The assets of an obligor's spouse or person with whom the obligor cohabits may not be considered in an action to modify alimony except in exceptional circumstances.
Reaching a reasonable retirement age, retiring, and not intending to return to work constitutes a substantial change in circumstances.
A court must reduce or terminate an alimony award based on a supportive relationship between the obligee and another person.
An obligee who is in a supportive relationship and who challenges a modification petition must prove by clear and convincing evidence that the obligee's need for alimony is not reduced by the relationship.
Stay tuned for last minute amendments and other changes to the new Florida alimony law. We plan to give more detailed explanations on the current alimony law vs the new alimony law. It does appear the Florida House will sign the bill and send it onto the Governor for his signature.
READ ABOUT THE NEW PROVISIONS IN THE NEW ALIMONY STATUTE
Jeana handled my case with priority, enthusiasm, and professionalism. I had no doubt that she was out for my best interest at all times. I would highly recommend her to anyone who had to go through the awful divorce process.
Call 1-800-469-3486
or fill out form
First Name
Last Name (required)
Phone
Email (required)
Optional Message
Need assistance with this form?
If form does not function, send inquiry to:
Having worked as an investigator and later in my career as a counselor for divorces gave me plenty of exposure to Lawyers. Therefore, I had a lot of resistance and fears of working with any lawyer. Therefore, I did thorough research and found Howard Iken. I must say that I have nothing but appreciation for him. His knowledge, expertise, and support are priceless. First of all he does not sell you a dream, in other words he is upfront and honest at all times. He has also been extremely assertive and a big advocate for my daughter and my rights as a father in the court room. Outside of the court room he has been extremely supportive, accessible, and informative at all times. In fact many times I would send him an email with a question and would be surprised to receive a response right away. After my past experiences working in the system he has shown me that there are excellent lawyers that truly are there for their client's best interest.