Divorce is one of the most painful, heart-rending experiences any person can endure. Yet it has become an epidemic in our society, with one in two marriages ending up in the courts, according to Census.gov. Whether you're going through the divorce process now or already have, it's likely that you're feeling lonely, sad, betrayed and probably more than a little angry. Most of these emotions are probably directed at your former partner, most likely with good reason.
The purpose of this article isn't to offer legal advice or give you specifics about how to put your life back together after your split. Rather, it's to help you deal with the turmoil inside you, so you can get to a point where you can move on with your life. Accomplishing this won't be easy. But, according to Pastor Ed Young, founder of the Ed Young Fellowship Church, it is possible. In his book, "Forgiveness: The Real F Word," Young councils how to forgive and ask for forgiveness. Begin the journey toward healing:
No One is Perfect
Remember that none of us are perfect. Even the best human beings are still fraught with insecurities, unresolved issues and character shortcomings. This is as true of you as it is of your former partner. So remember that, no matter what he or she did, it was motivated at least partially from his or her own inner pain.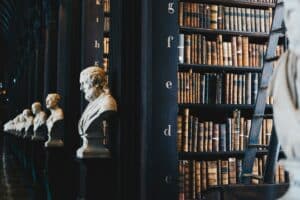 Request a Free Consultation
Let Go
Realize that your negative feelings are only hurting you. There's no way you can project your sadness and anger onto another person. He or she will never feel them. Those feelings can only cause you harm; and haven't you suffered enough already? So start letting those emotions go a little at a time.
One Day at a Time
Take it day by day. There's no instant cure for a broken heart. Healing may take years to accomplish, so don't rush it. Have a quiet time each day in which you relax your body, mind and spirit. Then try to say, "I forgive (your former partner's name) for the ways that he/she hurt me." It may seem forced at first, but over time it will become more and more real.
No Quick Fixes
Don't try drowning your sorrows in alcohol, junk food, drugs, tobacco or other unhealthy substances. They may dull the pain for a short period of time, but it will come back very soon, probably worse than before. Keep your mind sharp and your body fit as much as possible during this period, so take care of yourself. If you've been considering a diet and/or exercise program, this might be the perfect time to start. Just don't go overboard; anything can be bad if taken to extremes.
Focus on You
You're emotionally vulnerable at this point in your life, so guard your heart. So-called "rebound relationships" rarely work out. Quite often those involved end up feeling more betrayed and upset than ever before. Also, many scams prey on people going through life crises, parting their victims from their money, their freedom and, sometimes, their lives. Because of this, avoid making major commitments to persons, organizations or causes for the time being. Focus on yourself instead.