During a marital dissolution in Florida, there are critical choices that must be made that can have a significant impact on a divorce decree. Many parties attempt to obtain a divorce without legal representation or even legal advice. This constitutes a fundamental mistake when navigating the divorce process because resolving issues like contested custody, alimony and division of complex assets can be complicated.
Even if the parties think that they have settled such issues, the ability of each spouse to evaluate the fairness of such a resolution is compromised if they do not have a realistic assessment of their rights or the probable decision of a family law judge. Although you may not need full scale representation in certain situations, such as a divorce of only a few months where you have no children or significant assets and/or debts together, most divorcing parties will be in a better position to assess the fairness of a proposed divorce settlement with some guidance from a Florida Divorce Lawyer. We have provided an overview of three of the most common mistakes made by parties involved in a marital dissolution.
Negotiating without a Frame of Reference
While many divorcing couples discuss the resolution of particular issues in their divorce informally, this makes little sense without some perspective regarding the typical way such an issue is handled in a divorce. When a spouse suggests a particular duration or amount for payment of alimony, for example, it is impossible to properly evaluate this offer without some basic understanding of the factors that the court will consider if asked to make these decisions. Similarly, a party might inadvertently compromise regarding alimony for property that would likely be awarded to the spouse making this sacrifice anyway.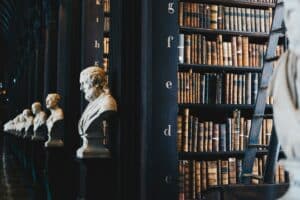 Request a Free Consultation
Some people are unaware that being omitted from title on a home purchased by a spouse prior to marriage does not prevent a joint financial interest in the house to the extent the home is paid for or improved with income earned from employment during marriage. Depending on the length of time that mortgage payments are made during the marriage, a spouse who is not listed on title may have a substantial equity interest in the home especially if it has appreciated in value. If this spouse agrees to a shorter period of alimony than a family law judge would likely award in exchange for a portion of the equity in the family home, the spouse may be giving up something to receive only what the spouse was entitled to receive in the first place. Even if you do not plan to retain a Florida Divorce Attorney, you should at least obtain enough advice about your rights so that you have a reasonable idea what you are entitled to receive and the range of settlement options that make sense.
Trusting the Legal Advice of your Spouse or Spouse's Attorney
Although many marital dissolutions are amicable, divorce is necessarily an "adversarial process." It is important to distinguish between the concepts of adversarial and confrontational. Even in the most amicable divorce, the financial interests of each spouse are in conflict at least to some extent. The party ordered to pay alimony and the one who will receive spousal support will have financial objectives that are in direct conflict no matter how cordial the divorce. Similarly, the only way for you to receive marital property is for your spouse to give up his or her interest in that marital asset. Nonetheless, the dynamics of a divorce negotiation may mirror communications during the marriage. If a spouse relied on his or her spouse to manage financial issues during the marriage, there may be a tendency to trust a spouse about what constitutes a fair division of assets. The bottom line is that you need independent legal counsel even if your spouse has informed you that his or her attorney indicated that a court would resolve an issue in a certain fashion.
Putting Kids in the Middle of Adult Issues
Most mental health professionals agree that children experience less negative consequences during a divorce if the parents shield kids from discussions of adult issues like child support. While the negative impact on the parties' children is a sufficient basis to avoid using kids as a messenger or involving kids in financial disputes, there are also strategic reasons for shielding kids from disputes over adult issues. When a Florida divorce judge is considering a potential parenting plan, the judge will use the best interest of the child standard. Although numerous factors are relevant, an important gist of many of the factors involves the willingness of parents to put their children's interest first. A parent who does not make negative comments about the other parent or share the details of contested financial issues with the child will generally be viewed favorably for protecting kids from this type of conflict.
The bottom line is that some people considering divorce fear that seeking legal advice and/or representation will lead to increased conflict and animosity. However, most Florida Divorce Attorneys recognize that an amicable divorce is usually the best option for parents and their kids.